Religious Leaders Debate The Death Penalty For Tsarnaev
32:34
Play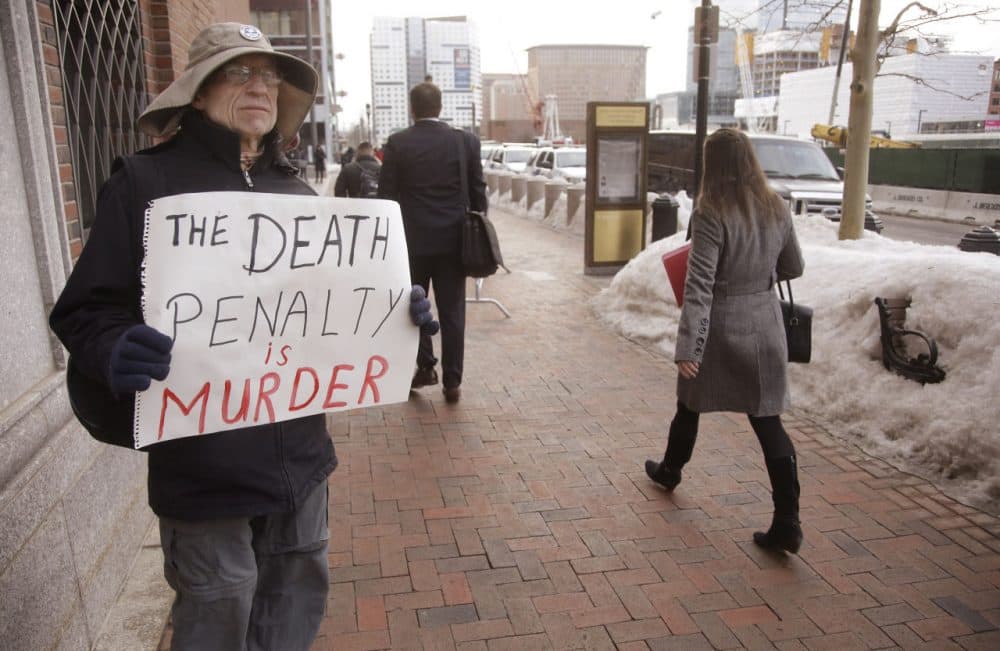 This article is more than 6 years old.
The question before the Tsarnaev jury is a secular one: do his crimes warrant execution? But for many people, the question is a deeply religious one. Where does the death penalty fit in faith? Are there certain crimes where it is warranted to take a life in return for lives taken?
Guests
Imam Abdullah Faaruuq, imam at the Mosque For the Praising of Allah in Roxbury. He tweets @AFaaruuq.
Rabbi Ronne Friedman, senior rabbi of Temple Israel of Boston, the city's largest Jewish congregation, which tweets @TI_Boston.
Thomas Groome, professor of theology and religious education at Boston College and director of Boston College's Church in the 21st Century Center.
More
United States Conference of Catholic Bishops: The Church's Anti-Death Penalty Position
"While the Old Testament includes some passages about taking the life of one who kills, the Old Testament and the teaching of Christ in the New Testament call us to protect life, practice mercy, and reject vengeance."
Central Conference of American Rabbis: Capital Punishment
"Both in concept and in practice, Jewish tradition found capital punishment repugnant, despite Biblical sanctions for it. For the past 2.000 years. with the rarest of exceptions, Jewish courts have refused to punish criminals by depriving them of their lives."
This segment aired on April 22, 2015.