Can A New Fiscal Board Save The T?
06:30
Play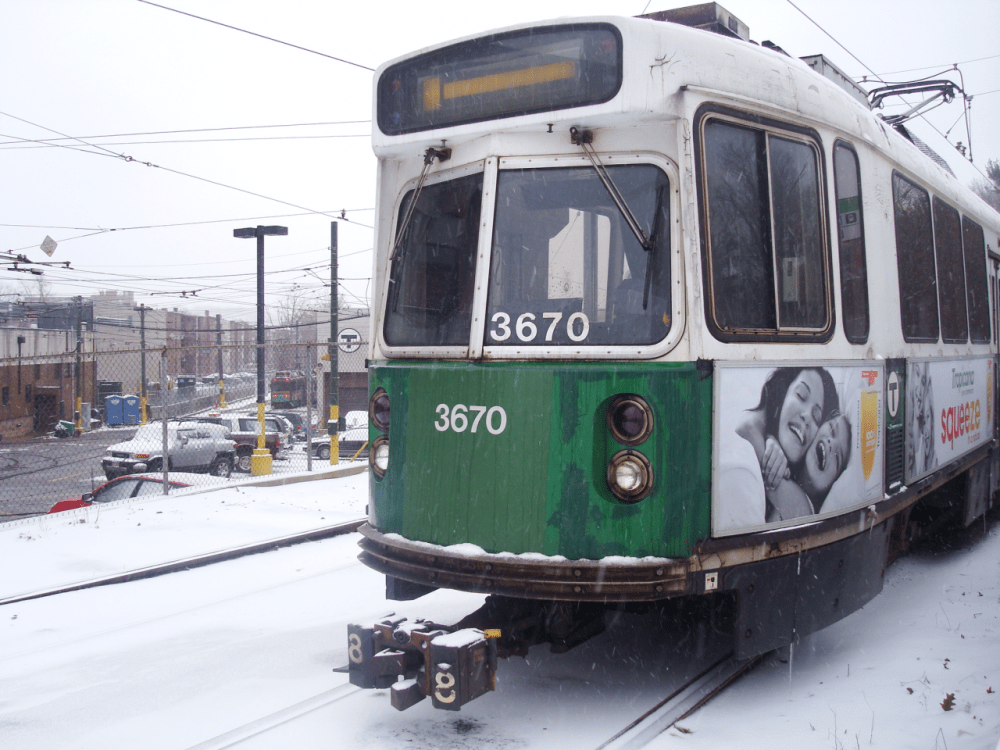 This article is more than 6 years old.
With the first sigh of warm weather sweeping into the city, and Free Fare Day on the T this Friday, it is a tiny bit tempting to forget the unending MBTA woes that plagued us this long, harsh winter.
But the battle for a better T is just getting started.
Wednesday afternoon, Gov. Baker proposed new legislation overhauling control of the T, including a new fiscal control board that will temporarily claim financial oversight of the MBTA.
The proposed measures follow the resignation of six of the seven MassDOT Board members this week.
Guest
Rafael Mares, senior attorney at the Conservation Law Foundation. He tweets @RafaelMares2.
Senator Thomas McGee, Massachusetts state senator and senate chair of the Joint Committee on Transportation. He tweets @TomMcGeeDSC.
More
WBUR: Gov. Baker Unveils Legislation To Overhaul MBTA
The bill closely follows recommendations made by a special advisory panel Baker created back in February after a series of severe snowstorms crippled the state's transit system.
The Boston Globe: Baker Moves For More Control Over MBTA
"Taking steps to overhaul the embattled Massachusetts Bay Transportation Authority, Governor Charlie Baker has filed legislation to establish a five-member, governor-appointed board to take control of the finances and operations of the agency for three to five years."
This segment aired on April 22, 2015.