Prosecution Rests In Penalty Phase Of Tsarnaev Trial
06:35
Play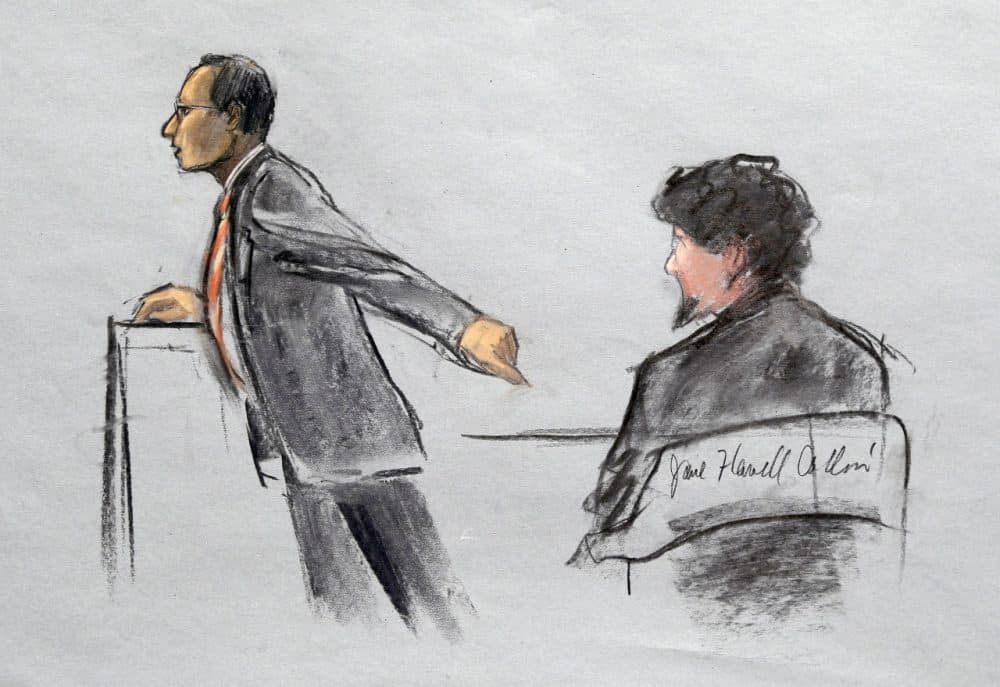 This article is more than 6 years old.
Jurors heard detailed, graphic testimony from three survivors of the bombing who each lost a limb in the Boston Marathon bombings. They also heard from a trauma surgeon at Massachusetts General Hospital. And, they saw graphic footage of the second bombing outside Forum restaurant.
The prosecution rested its case. The defense will present its argument starting Monday.
Guest
Jack Lepiarz, WBUR reporter. He tweets @Lepiarz.
More
WBUR: Prosecution Rests In Penalty Phase Of Boston Bomber's Trial
"A video played Thursday at the trial of Boston Marathon bomber Dzhokhar Tsarnaev showed a mother crouched over her 8-year-old son as he lay dying on the sidewalk, a scene prosecutors hoped would linger in jurors' minds while they determine whether Tsarnaev lives or dies."
This segment aired on April 23, 2015.