How The Armenian Genocide Impacts Bostonians Today
27:35
Play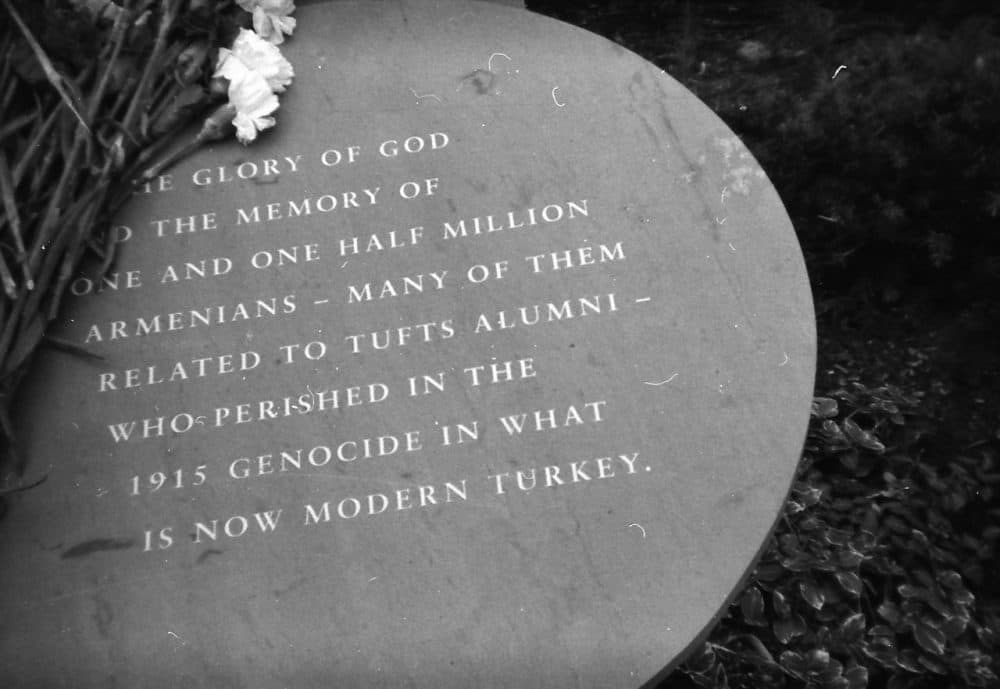 This article is more than 6 years old.
One hundred years ago this month, Turkey deported, then executed thousands of Armenian leaders. Over the next seven years, 1.5 million Armenians died as a result of the policies of the Ottoman empire.
Other Armenians were forced to flee their homeland. Many settled in Watertown, which is now home to one of the largest Armenian communities in the U.S.
They have lived with the painful legacy of the Armenian genocide. They have also watched how, for a century, American diplomatic language and foreign policy have twisted and contorted around using the word "genocide."
For example, in 2008, then-Sen. Barack Obama said, "the Armenian genocide is not an allegation, a personal opinion, or a point of view, bur rather a widely documented fact."
However, in 2010, as a president sensitive to Turkey's strategic importance, Obama said in a statement: "I have consistently stated my own view of what occurred in 1915, and my view of that history has not changed." He went on to invoke an Armenian language phrase, the Meds Yeghern, or "great catastrophe" when he said, "We must keep its memory alive in honor of those who were murdered and so that we do not repeat the grave mistakes of the past." But, this time Obama stopped short of using the word "genocide."
Why? What has the U.S. and the international community learned in 100 years, if American officialdom still won't clearly use the phrase "Armenian genocide"? How does that reverberate among the community here?
Guests
Berj Chekijian, director of the Armenian Museum of America.
Taner Akçam, chair in Armenian genocide studies at Clark University. He tweets @TanerAkcam.
More
WBUR: Remembering The Armenian Genocide 100 Years Ago Holds Special Significance In Watertown
Armenians originally called it the "Great Crime," or "Massive Catastrophe." There wasn't a word to describe the deliberate destruction of an ethnic group until after World War II.
This segment aired on April 27, 2015.