Boston Lawyer Mary Bonauto Argues On Behalf Of Gay Couples Before U.S. Supreme Court
21:58
Play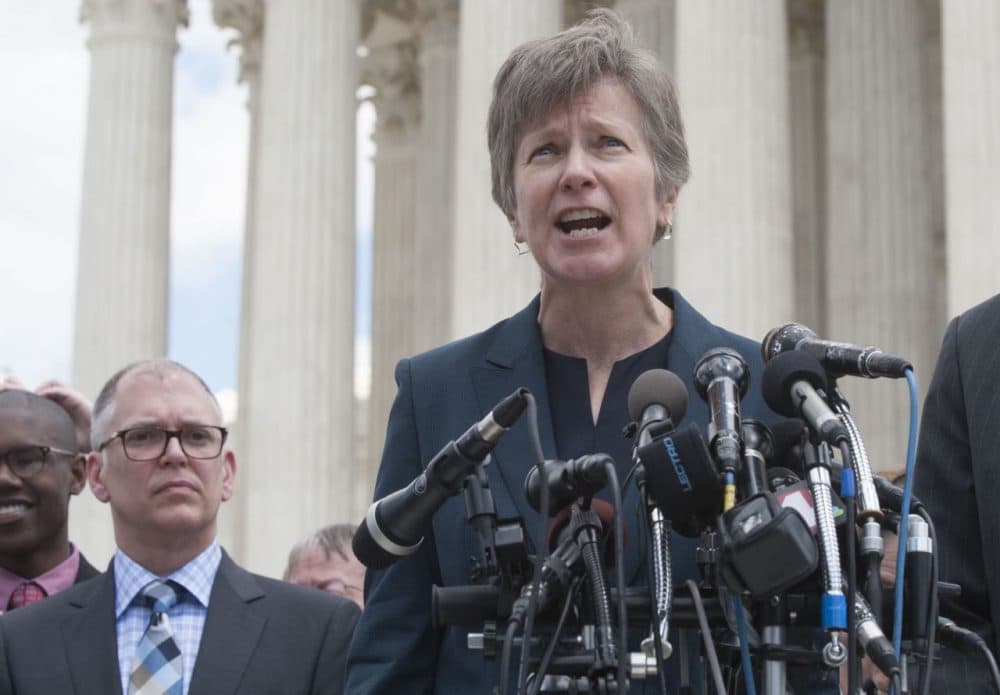 This article is more than 6 years old.
To the Supreme Court of the United States, it's case 14-5-56: Obergefell vs. Hodges. To the rest of the country, it is the landmark case that could decide whether gay marriage is a constitutional right.
Boston attorney Mary Bonauto, a civil rights attorney for GLAD — Gay and Lesbian Advocates and Defenders — argued the case before the Supreme Court Tuesday.
Guests
Dahlia Lithwick, covers courts and the law for Slate. She tweets @Dahlialithwick.
Fred Thys, WBUR reporter. He tweets @fredthys.
Mary Bonauto, civil rights project director of GLAD, which tweets @GLADLaw. She argued on behalf of gay couples before the U.S. Supreme Court Tuesday.
More
WBUR: Supreme Court Hears Challenge To 4 States' Same-Sex-Marriage Ban
"The U.S. Supreme Court is hearing arguments Tuesday about whether states have the power to ban same-sex marriage. A dozen couples are challenging the bans in Ohio, Michigan, Kentucky and Tennessee."
This segment aired on April 28, 2015.