Unanswered Questions In Patriots' 'Deflategate' Report
07:09
Play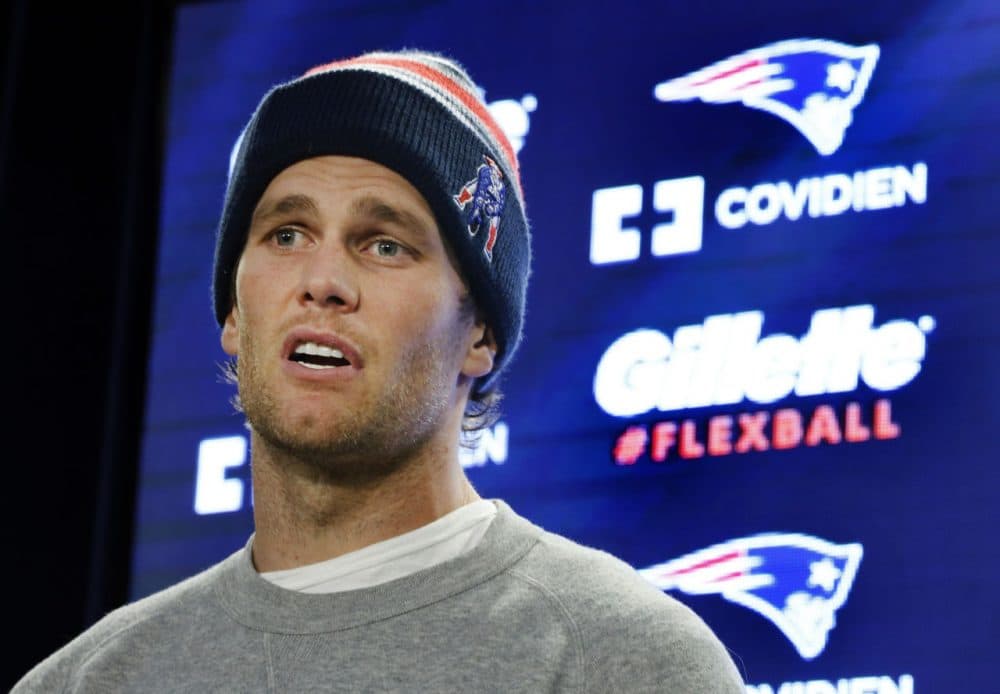 This article is more than 6 years old.
"Deflategate" is back in the news, after the NFL released its report that said, "it is more probable than not" that Patriots personnel deliberately deflated footballs used in the Patriots' AFC Championship win over the Indianapolis Colts back in January.
The report points to two Patriots employees and star quarterback, Tom Brady, concluding that he likely knew about those under-inflated footballs, something he denied just four days after the game.
Brady's spokesman blasted the report, calling it "a significant and terrible disappointment" and argued the investigation was biased.
Guest
Ben Volin, Patriots and NFL reporter for The Boston Globe. He tweets @BenVolin.
More
The Boston Globe: In Wake Of Deflategate Report, Still Plenty Of Questions For Patriots
"Ted Wells and his investigators didn't find a 'smoking gun' that would implicate the Patriots as deliberately deflating footballs before the AFC Championship game. ... What Wells and his investigators also didn't find, though, were satisfying answers to their legitimate and unbiased questions about how seven of the Patriots' 11 footballs were more than 1 pound per square inch below the legal limit when checked at halftime of their 45-7 win over the Colts on Jan. 18."
National Football League: Investigative Report Concerning Footballs Used During The AFC Championship Game On January 18, 2015
"Based on the evidence developed in connection with the investigation and summarized in this Report, we have concluded that it is more probable than not that New England Patriots personnel participated in violations of the NFL Playing Rules and were involved in a deliberate attempt to circumvent those rules."
New England Patriots: Statement From New England Patriots Chairman And CEO Robert Kraft On The Wells Report
"To say we are disappointed in its findings, which do not include any incontrovertible or hard evidence of deliberate deflation of footballs at the AFC Championship game, would be a gross understatement."
This segment aired on May 7, 2015.