Former Mass. Congressman Barney Frank Takes Sides On Pacific Trade Deal
09:11
Play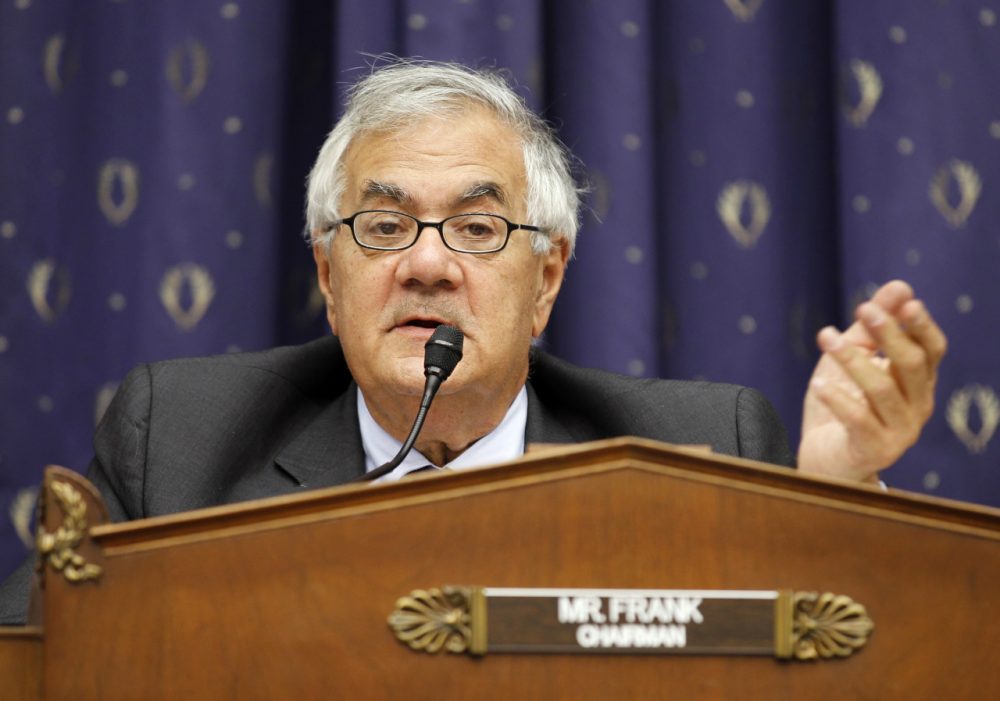 This article is more than 5 years old.
In The Boston Globe's opinion section Thursday, former Massachusetts Rep. Barney Frank joined the ranks of many Senate Democrats who oppose the acceleration of a broad trade agreement with Asia.
Earlier this week, The Washington Post reported that President Obama could even face the unusual situation of a filibuster from his own party.
In the former congressman's letter to the president, Frank explains that Democrats agree with the president on most issues — especially economic inequality — which is why they disagree on "fast track" authority for the trade deal, which most Republicans have agreed to approve.
"Going ahead on trade expansion while making no progress on reducing the income gap not only misses an opportunity to address the problem, but exacerbates it," wrote Frank.
Guest
Barney Frank, former congressman who represented Massachusetts' 4th district. His new memoir is, "Frank: A Life in Politics from the Great Society to Same-Sex Marriage." He tweets @BarneyFrank.
More
The Boston Globe: An Open Letter To Obama On Trade
"I understand your concerns that many who support your domestic agenda disagree with you on the question of trade. Here's why. Because we agree with you that increasing the concentration of wealth causes serious economic and social problems, we are against increased foreign trade without adopting measures that will diminish excessive inequality."
The New York Times: After Lobbying By Obama, Senate Agrees To Vote On Trade Bill After All
"Senate leaders, after personal intercessions by President Obama, reached an agreement Wednesday on a path to grant the president accelerated power to complete a sweeping trade accord ringing the Pacific Ocean — just a day after fellow Democrats had blocked him."
This segment aired on May 14, 2015.