Judge Orders Parishioners To Leave Scituate Church
06:15
Play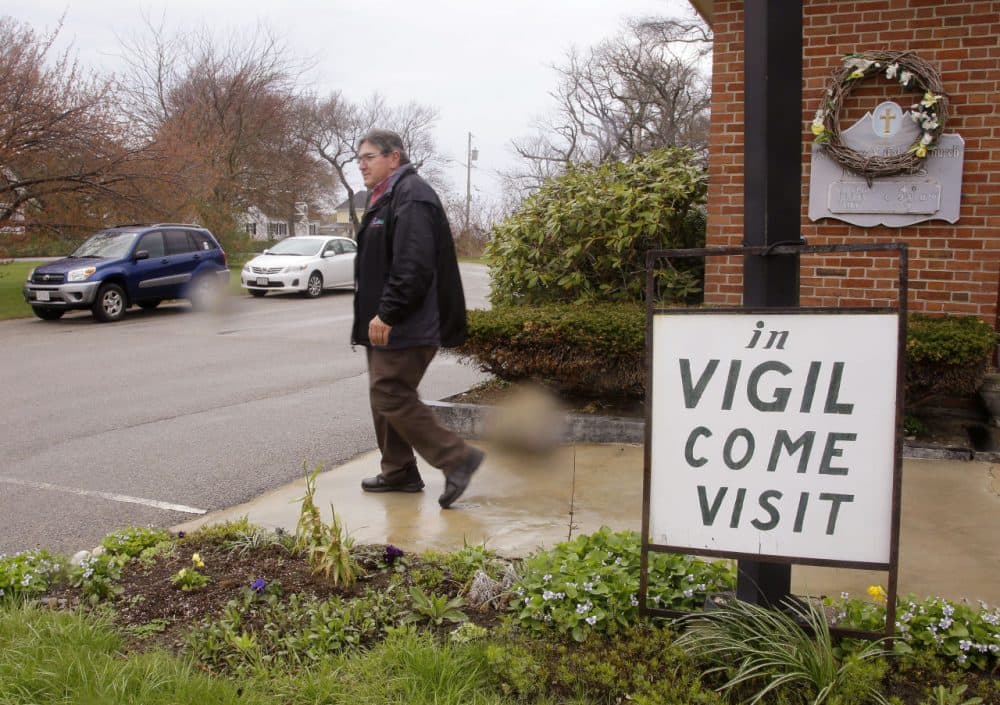 This article is more than 5 years old.
For the last four years we've been following the story of a group of Scituate parishioners who have been petitioning to keep St. Frances Xavier Cabrini Church open.
The group has been fighting with the Archdiocese of Boston who has been trying to sell the church, along with five others, since 2011.
Thursday, Superior Court Judge Edward P. Leinbensperger ruled in favor of the Archdiocese, saying the parishioners are trespassing. He gave them until the end of the month to leave the property.
But that doesn't mean the fight is over. The group argues the dispute is an ecclesiastical matter, not a civil court issue.
Guest
Jon Rogers, member of Friends of St. Francis Cabrini.
More
The Boston Globe: Parishioners Must Vacate Scituate Church, Judge Rules
The ruling from Superior Court Judge Edward P. Leibensperger gives the parishioners until May 29 to vacate the property and leaves open the question of what happens if the parishioners don't go. But Leibensperger's ruling did not change the battle lines in the standoff, which has outlasted all other church vigils that sprang up after the archdiocese closed some parishes in 2004. Parishioners vowed Thursday to continue occupying the church, and the archdiocese repeated its plea for them to move on.
WBUR: Church Fights Back Against Closure Plan
The Catholic Archdiocese is moving ahead with its plan to sell six churches, three of which are still occupied by parishioners who have been holding protest vigils since 2004. Cardinal Sean O'Malley announced that the six churches will be "relegated for profane use," which means they can be sold and used for other purposes.
This segment aired on May 19, 2015.