After USOC Comments, Selection Process 101 With Olympic Historian
09:42
Play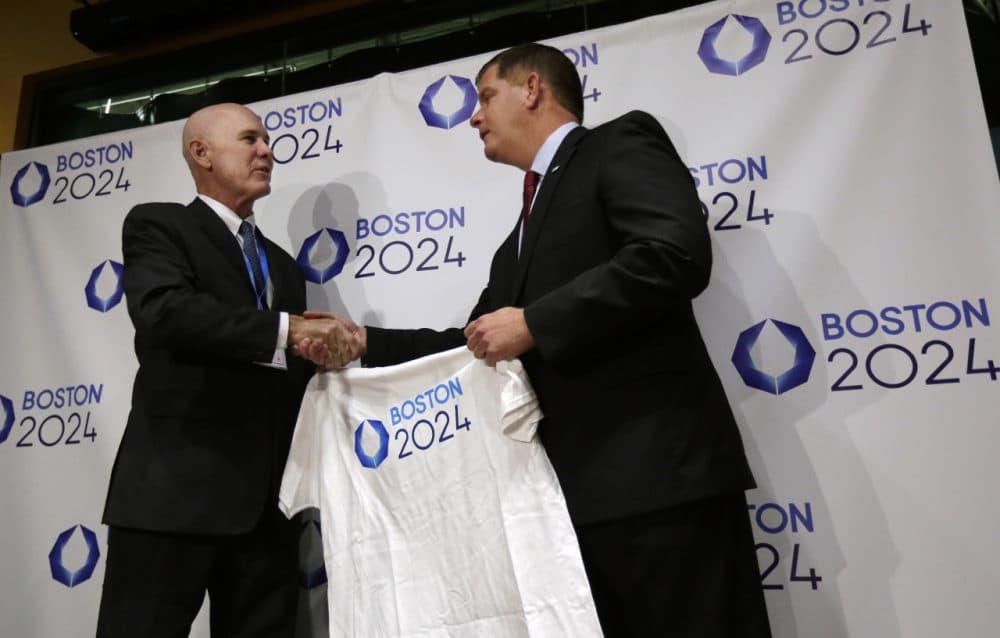 This article is more than 5 years old.
If you're a bit confused about Boston's Olympic bid, you're not alone. So were we! Especially after we heard from a U.S. Olympic Committee and International Olympics Committee board member Monday.
"The USOC is going through a similar vetting process to ensure that Boston's the right city," said Angela Ruggiero. "So, there's no guarantee that Boston will be the city in September."
Ruggiero spoke before Boston city councilors, and what she said took some people by surprise. Because, back in January, the USOC picked Boston for America's Olympic bid.
It turns out, the USOC has until Sept. 15 to submit its formal nomination of Boston as the nation's host city. So, nothing is official yet.
This sort of feels like that stage of a presidential race, when candidates — who aren't yet officially candidates — announce that they're going to form an exploratory committee about whether they should be candidates.
Guest
David Wallechinsky, president of the International Society of Olympic Historians.
More
WBUR: USOC Board Member: 'No Guarantee' Of Boston Bid
"Boston's troubled bid for the 2024 Olympics took another ding Monday, when a key U.S. Olympic leader suggested the city was no sure thing to remain the American candidate for the games."
This segment aired on May 19, 2015.