The Mystery Of The Missing Prints
08:38
Play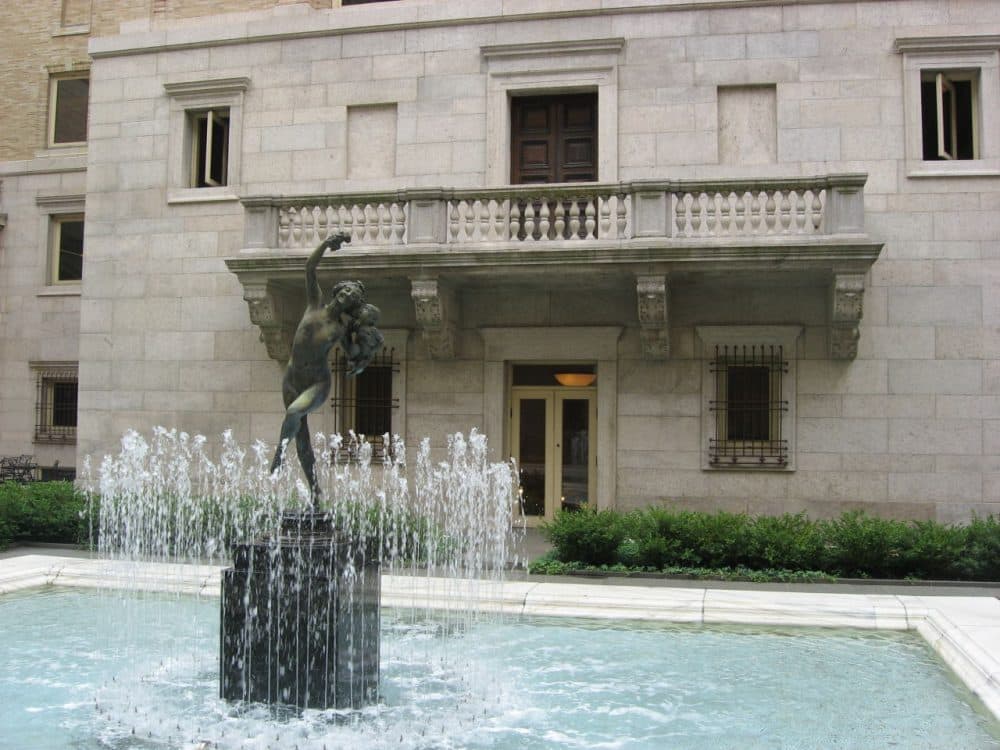 This article is more than 5 years old.
Two prints, one of Adam and Eve by Albrecht Dürer and the other a self-portrait by Rembrandt, have disappeared from the library's collection. Normally they're stored, along with the library's 200,000 other pieces, in a room closed to the public.
Fewer than 20 library staff have access to that print room and people who want to see the art are monitored, in a special viewing room.
So how did this art walk away?
Guest
Michael Blanding, senior fellow at the Schuster Institute for Investigative Journalism at Brandeis University and author of "The Map Thief: The Gripping Story of an Esteemed Rare-Map Dealer Who Made Millions Stealing Priceless Maps." He tweets @MichaelBlanding.
More
The Boston Globe: Disappearance Of BPL Art May Be An Inside Job
The library president, Amy Ryan, said in a statement Wednesday that the library in Copley Square is working closely with police on the investigation and conducting an independent security review and an item-by-item audit of its print collection, which has more than 200,000 pieces. "It is important that all of the treasures of our collection can be made available to the public now and in the future, and that must be balanced with ensuring their security," Ryan said.
The Boston Globe: 'Map Thief' Writer 'Not Surprised' By Missing Pieces
Writer Michael Blanding isn't shocked by the possible recent art theft at the Boston Public Library. "I'm not surprised to hear about it," he said of the news that a Rembrandt self-portrait and an etching byAlbrecht Dürer were reported missing in April. "I'm certainly saddened to hear about it."
This segment aired on May 22, 2015.