Medford Veteran Recalls World War II
05:01
Play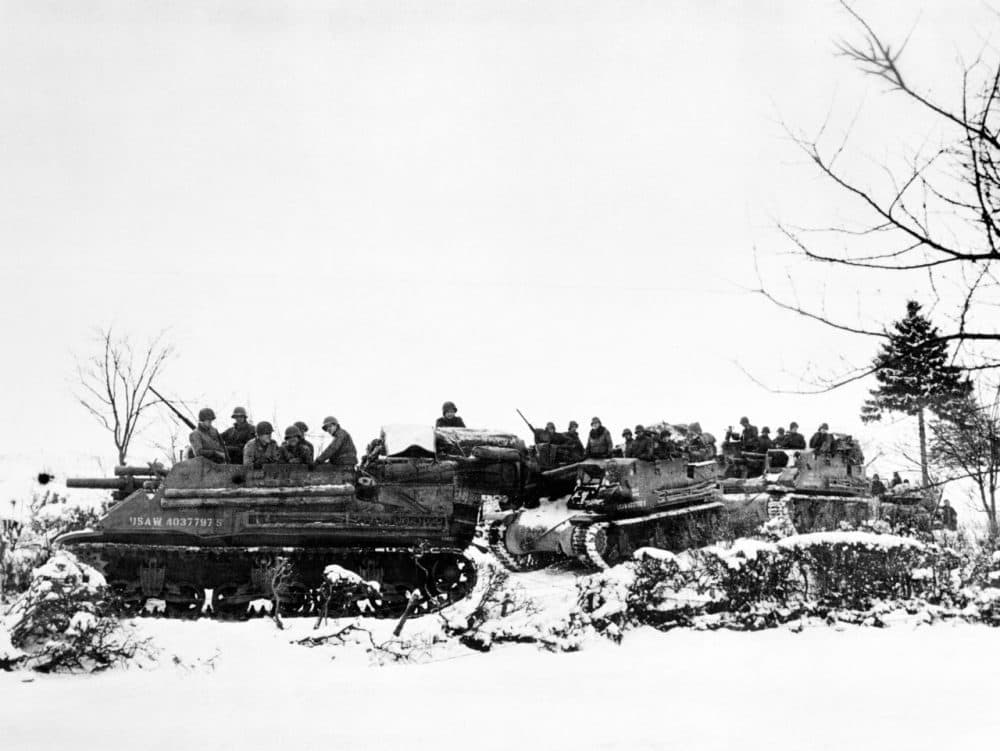 This article is more than 5 years old.
Edward Clark of Medford served in World War II all over Europe: from the Battle of the Bulge to the occupation of Berlin. He came home with a lot of memories and his typewriter: a deep maroon Royal portable called an Aristocrat, which he's had since he was 16 years old.
Over the decades, he's used it to type his letters, scholarly articles and an autobiography in which he describes going off to war, including the very first night he stood guard in Germany.
This audio postcard was produced by Radio Boston's Tim Skoog.
Guest
Edward Clark, professor emeritus at Suffolk University and World War II veteran. His trilogy "A Man From Ohio" charts his journey from a small town in Ohio to his service in World War II to finding his place in the world as an English professor.
This segment aired on May 25, 2015.