Boston 2024 'Bid Book', Obtained by Boston Journalists, Reveals Need For Public Money
15:19
Play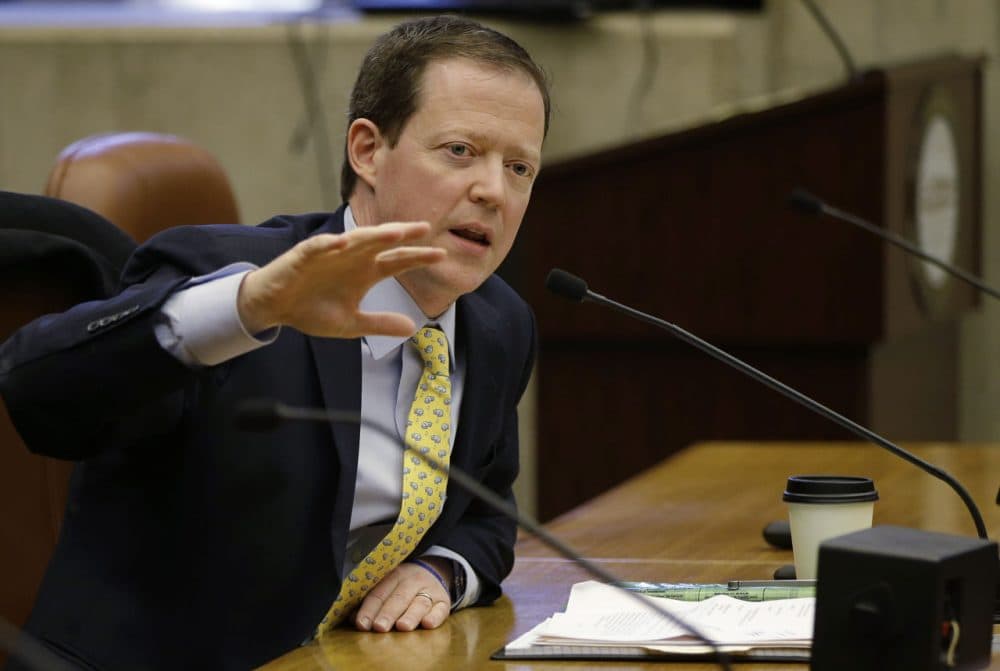 This article is more than 5 years old.
In the debate over whether or not to bring the 2024 Olympics to Boston, one of the most contentious questions is this: would taxpayers end up picking up the bill, and if so, how much would it cost?
Boston 2024, the local group that's sponsoring the bid, says the games would be privately funded. As in, no public money.
But newly disclosed documents from Boston 2024 suggest just the opposite: that public money would be needed.
The documents were among those that Boston 2024 submitted to win the backing of the U.S. Olympic Committee.
Guests
Kyle Clauss, digital news writer for Boston Magazine. He obtained the so-called "bid book" through a Freedom of Information Request. He tweets @KyleClauss.
Chris Dempsey, co-founder of No Boston Olympics, which tweets @NoBosOlympics.
More
Boston Magazine: Mayor Walsh: 'Zero Tolerance For Spending Taxpayers' Money For Building Stadiums'
"In an interview with WEEI's Dennis & Callahan, Mayor Marty Walsh responded to questions raised by our report on Boston 2024's bid book."
Boston Magazine: Here's The Bid Book Boston 2024 Submitted To The USOC
"Boston Magazine has obtained the final draft of Boston 2024's 'highly confidential' bid book, submitted to the United States Olympic Committee in December. The bid book, obtained via public-records request filed with the University of Massachusetts, reveals details of the bid previously omitted from materials provided by Boston 2024 to the public."
This segment aired on May 28, 2015.