During Tsarnaev Shootout, MBTA Officer Likely Struck By Friendly Fire
06:10
Play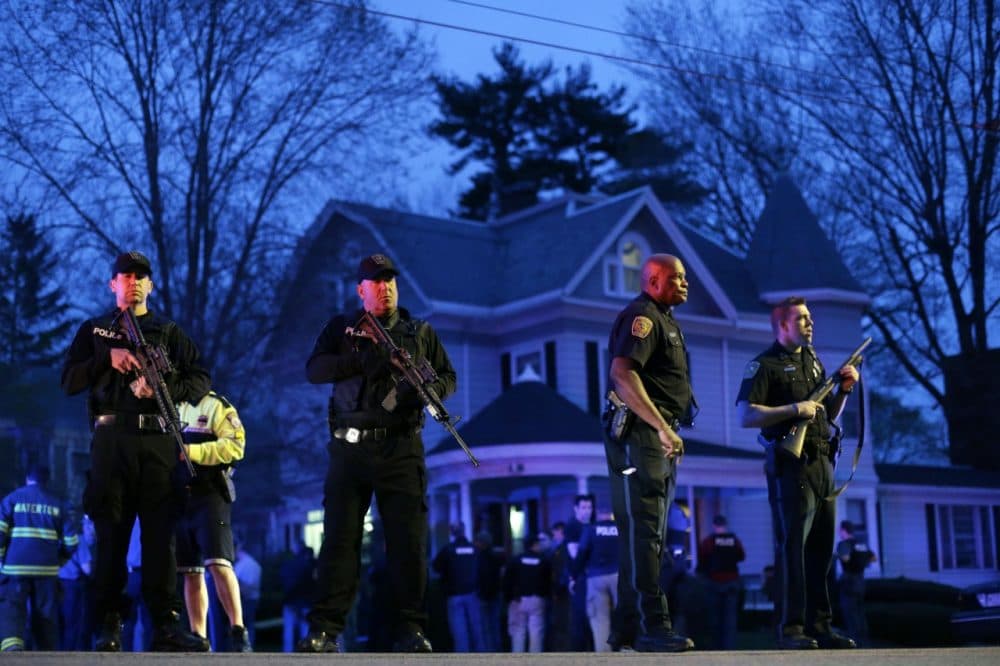 This article is more than 5 years old.
New details emerged Tuesday about the 2013 police shootout in Watertown that followed the 2013 Boston Marathon bombings. That was the confrontation between the Tsarnaev brothers and police on Laurel Street, which resulted in the death of Tamarlan Tsarnaev and the near fatal wounding of MBTA Transit Police Officer Richard Donahue.
At a briefing Tuesday, Middlesex District Attorney Marian Ryan said Officer Donahue was very likely hit by fire from his fellow officers. Ryan also said police responded appropriately given that the Tsarnaevs were firing a gun and detonating bombs.
"It is the finding of this office that the use of deadly force by the officers was warranted and justified based upon the deadly force with which the officers were confronted," said Ryan. "And their use of deadly force was justified in defense of themselves, other officers and residents of the neighborhood."
Guest
Bruce Gellerman, WBUR reporter. He tweets @AudioBruce.
More
The Boston Globe: T Officer Likely Shot By Police In Tsarnaev Shootout, DA Says
"Ryan said her investigation focused on whether police were justified in firing their guns during the six-minute-long confrontation between the Marathon bombers and officers from a number of departments. She said she concluded that they were."
This segment aired on June 2, 2015.