How The Tragedy In Charleston Echoes America's Long, Unresolved Struggle With Race
08:38
Play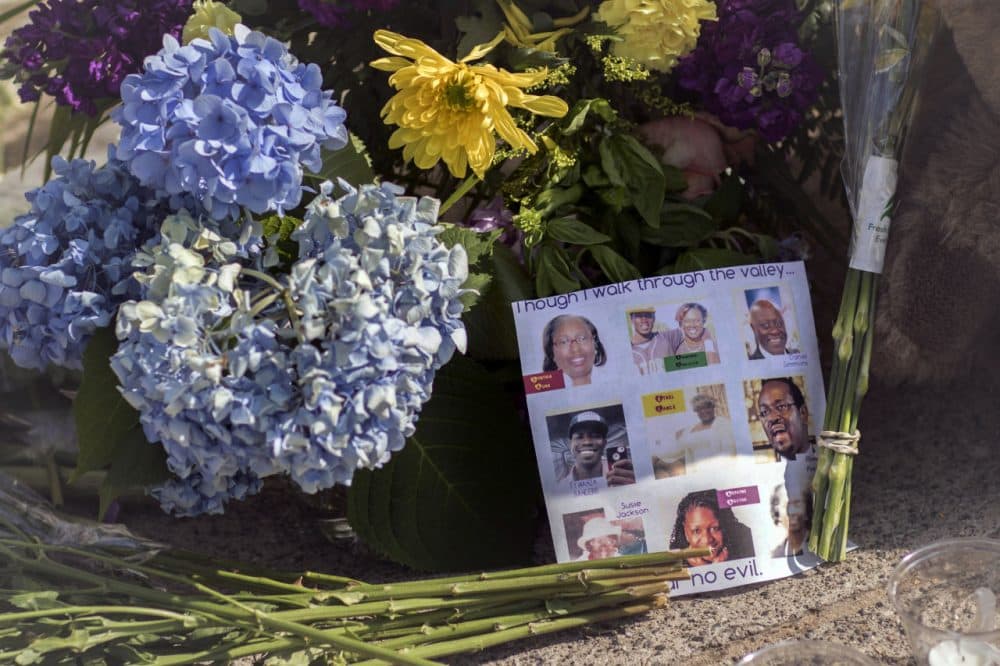 This article is more than 5 years old.
As this week concludes, many of us are struggling to make make sense of the horrific attack by a white gunman on a prayer group at the historically black Emanuel A.M.E. Church in Charleston.
Among those killed was the Rev. Clementa Pinckney, a senior pastor and South Carolina state senator.
In a 2012 documentary, here's how he answered a question about why black political participation matters:
"We need to be a part if we want a say in our own life," said the Rev. Pinckney in a 2012 documentary when asked why black political participation matters. "The reverse is to let everybody else control and influence and then we just sort of take whatever comes. That's what slaves did, but we're not slaves, we're Americans so we have a responsibility to look after ourselves."
Peniel Joseph says the tragedy echoes America's long unresolved struggle with race — and points to a need for a national dialogue around racial equality.
Guest
Peniel Joseph, founding director of the Center for the Study of Race and Democracy at Tufts University. He's also a professor of history at Tufts. He tweets @PenielJoseph.
More
The Boston Globe: Deep Historical Context Precedes Recent Racial Violence
"The apparently racially motivated killing of nine people at one of the nation's oldest historically black places of worship, Emanuel African Methodist Episcopal Church, reflects an ongoing national crisis of race and democracy in America."
Reuters: Death in Charleston: Trapped By The Tragic, Unheeded Lessons Of The Nation's Racial Past
"America's latest incident of racial violence, the massacre of nine people at historically black Emanuel African Methodist Episcopal Church in Charleston, South Carolina, echoes some of the horrific scenes out of the civil-rights era."
The New York Times: Henry Louis Gates: If Clementa Pinckney Had Lived
"I have no doubt that had the Rev. Clementa C. Pinckney lived, he would have become known — and celebrated — across our country for his leadership, rather than sealed immortally in tragedy, one more black martyr in a line stretching back to the more than 800 slave voyages that ended at Charleston Harbor."
This segment aired on June 19, 2015.