Should You Subscribe To Apple Music?
07:31
Play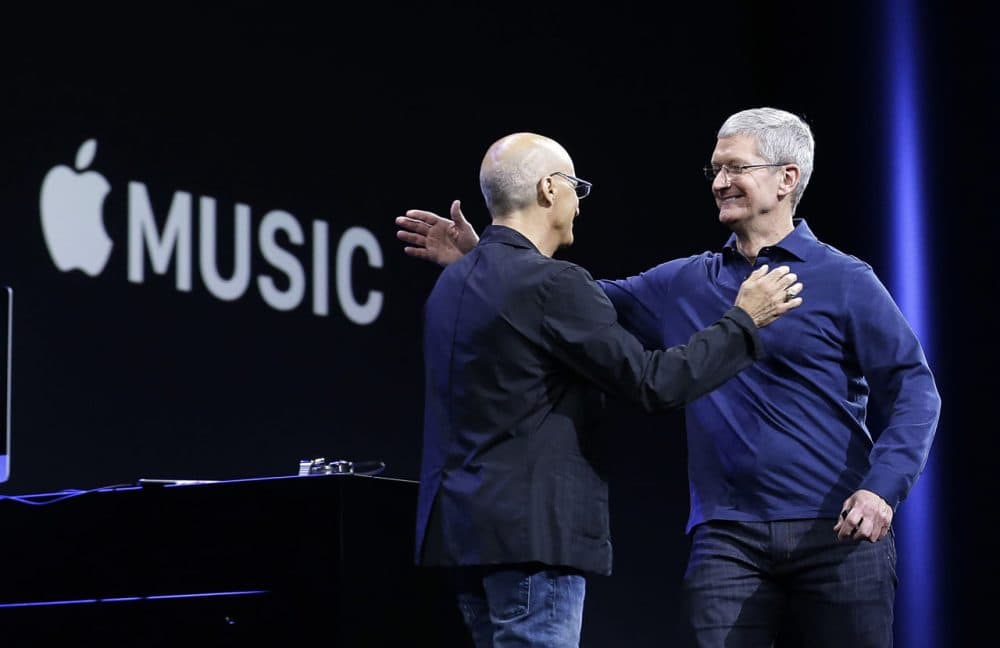 This article is more than 5 years old.
Apple is finally getting in the streaming music game.
If you have an iPhone and downloaded the latest update this week, you may have noticed the new candy-colored Apple Music app added to your screen.
But for those of us that already use Spotify or Pandora, is it really worth the 10 dollars a month for Apple's version?
Luckily, we have just the person to answer that.
Guest
Hiawatha Bray, technology writer for the business section of The Boston Globe. He's also author of the new book, "You Are Here: From the Compass to GPS, the History and Future of How We Find Ourselves." He tweets @GlobeTechLab.
More
The Boston Globe: Apple Music Worth The Wait — But Is It Worth $10?
"In all, Apple Music has enough firepower to challenge the leading music subscription services such as Pandora and Spotify. It also reminds us that Apple is very good at playing defense."
Re/Code: Apple Music First Look: Rich, Robust — But Confusing
"Apple has built a handsome, robust app and service that goes well beyond just offering a huge catalog of music by providing many ways to discover and group music for a very wide range of tastes and moods. But it's also uncharacteristically complicated by Apple standards, with everything from a global terrestrial radio station to numerous suggested playlists for different purposes in different places."