Pacheco Law: Protecting Taxpayers Or Unions?
Play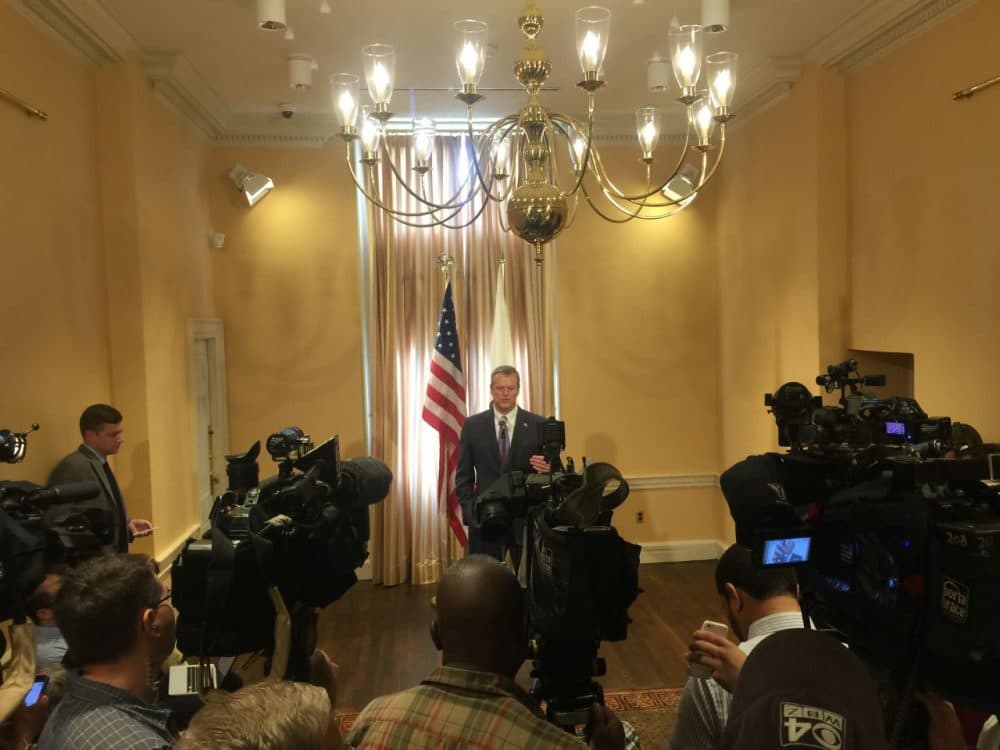 This article is more than 7 years old.
Wednesday, we had a heated debate about the state's privatization law, the so-called Pacheco Law. It basically requires that if a state agency wants to hire a private company to deliver a service, it has to prove that it would save the state money.
The new state budget, which was sent to the governor Wednesday, contains a provision to exempt the MBTA from the Pacheco Law for three years. The governor has long opposed the law, but it has its defenders.
"We want to have transparency, accountability and we want to ensure that the taxpayers are going to save money before we contract out services. That's what the Pacheco Law does," said Senate President Pro Tempore Marc Pacheco, who sponsored the 1993 legislation.
But Gregory Sullivan, research director at the Pioneer Institute and former state inspector general, said the Pacheco Law has cost the state $450 million in potential savings.
"Let's put the truth to this: This is the most extreme union protectionist legislation in the United States," said Sullivan.
So which is it: does the Pacheco Law deliver transparency and accountability to the taxpayers? Or does it protect union workers at the expense of taxpayers, and make it too difficult to privatize some services?
Guest
Frank Phillips, Statehouse bureau chief for The Boston Globe. He tweets @GlobeFPhillips.
More
Radio Boston: Budget Includes Temporary Suspension Of Privatization Law For MBTA
"The Pacheco Law requires state agencies to prove that outsourcing would save money, before they move forward. The new budget agreement suspends the Pacheco Law for 3 years for the MBTA."
The Boston Globe: State Budget Shakes Unions
"Governor Charlie Baker has pledged to make judicious use of his new powers — perhaps privatizing late-night bus service, which draws small numbers of riders, or hiring ticket takers on the commuter rail to clamp down on fare evasion."
Governing Magazine: When Privatization Isn't An Option
"Rather than a straightforward public-private cost comparison, under the Pacheco law the cost of a proposed privatization contract must be compared to what the cost would be were public employees to work "in the most cost-efficient manner." Public employees are never held accountable to perform to that standard."
Governing Magazine: The Myth That Privatization Is Always The Solution
"While it is true that the intent of the law was to slow down outsourcing, it is not the blunt instrument depicted by its opponents. (The Pacheco law) prevents agencies from basing outsourcing decisions on political philosophy by forcing them to explore alternatives to their current models and then base their choices on costs, desired outcomes, competitive bidding and value."
This segment aired on July 9, 2015.