Rep. John Lewis Talks Voting Rights With Boston Public Schools Students
08:08
Play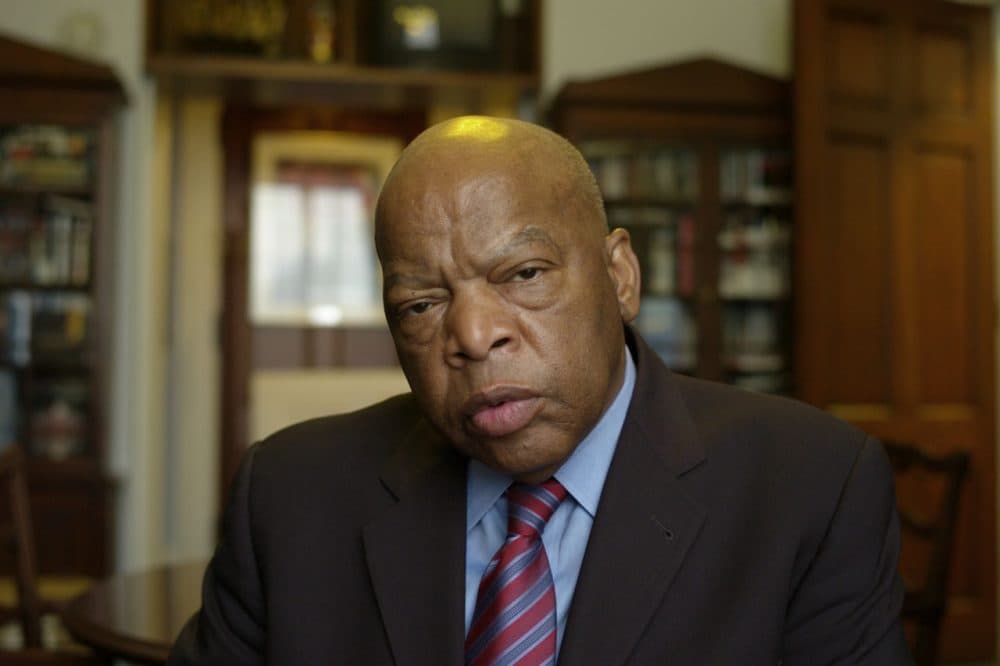 This article is more than 6 years old.
Veteran civil rights leader and Georgia Rep. John Lewis was in town Monday to speak at the Edward M. Kennedy Institute for the U.S. Senate.
"It doesn't matter whether we are African-American, white, Latin American or Native America," said Rep. Lewis. "It doesn't matter whether we are straight or gay. We are one people, we are one family. We are one house. And, as Dr. Martin Luther King said on one occasion, we must learn to live together as brothers and sisters, or we will perish as fools."
Before he became an outspoken member of Congress, the courageous and dedicated civil rights leader, John Lewis, met the late Sen. Edward Kennedy in the 1960s. They teamed up on a renewal of the Voting Rights Act, which is what Rep. Lewis was talking about to a group of 100 Boston Public Schools students.
Guest
Rep. John Lewis, congressman representing Georgia's 5th district. He tweets @repjohnlewis.
More
CNN: Congressional Democrats File Legislation To Update The Voting Rights Act
"With the 50th anniversary of the signing of the Voting Rights Act of 1965 approaching later this summer, congressional Democrats filed legislation Wednesday to update and fix the landmark law they believe was gutted by the Supreme Court two years ago."
Huffington Post: John Lewis, Civil Rights Veteran, Asks Black Clergy To 'Fix' Voting Rights Act
"Civil rights veteran and Congressman John Lewis urged black clergy to work for changes in the Voting Rights Act on the second anniversary of the Supreme Court decision that removed key provisions of the law."
This segment aired on July 21, 2015.