Waltham 7th Grader And Rep. Clark On Pope In Congress
10:11
Play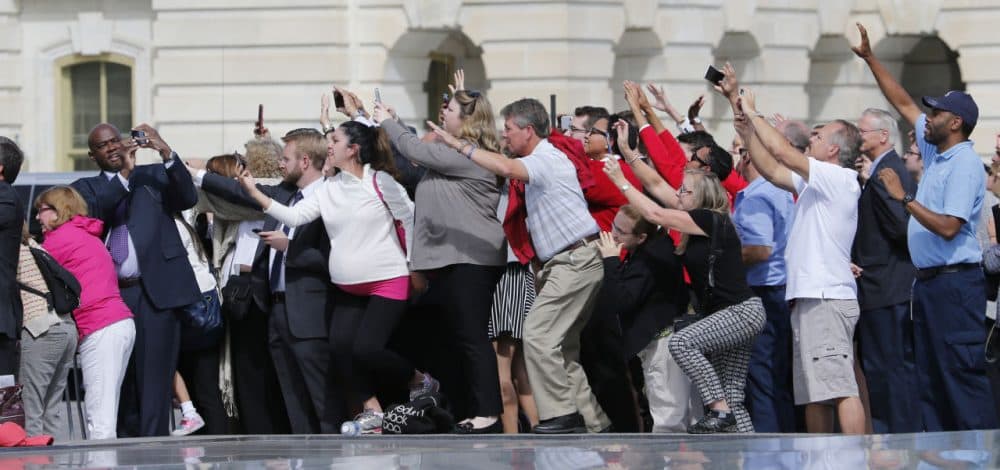 This article is more than 5 years old.
Members of Congress gathered Thursday to listen as Pope Francis addressed a joint meeting.
Approximately 50,000 people watched his speech from the area around the Capitol grounds, and one lucky 7th grader from Waltham got to hear the Pope's words in person — Dylan Lopez was present as Rep. Katherine Clark's guest.
Guests
Katherine Clark, Mass. representative for the 5th district. She tweets @RepKClark.
Dylan Lopez, 7th grader at McDevitt Middle School in Waltham. He won Rep. Clark's essay competition to see the Pope speak to Congress.
More
Crux: Papal Updates: Pope's Best Lines? Answer Falls On Party Lines
"Pope Francis is urging Congress members — and the United States as a whole — not to be afraid of immigrants but to welcome them as fellow human beings."
The Boston Globe: Waltham Student, 12, Wins Ticket To See Pope
"Clark held an essay contest to select her guest. Her office received 30 submissions from teachers, activists, and even the homeless. But it was 500 words written by a 12-year-old boy, whose parents are from the pontiff's native Argentina and who, like Francis, believes in helping the poor and empowering immigrants, that won."
This segment aired on September 24, 2015.