For One Coach, Losing Is Everything
19:25
Play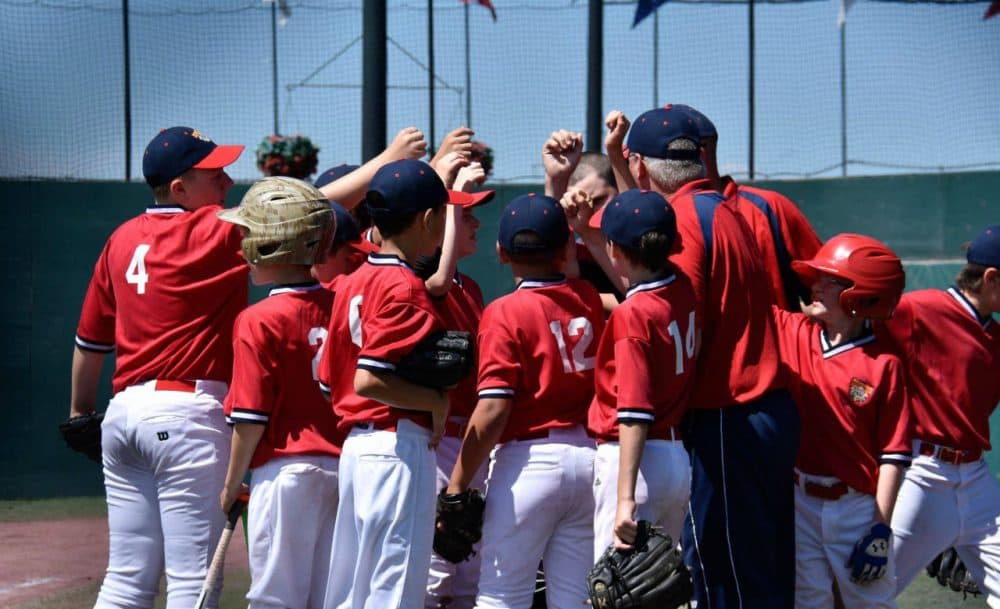 This article is more than 3 years old.
In a youth sports culture that values winning above all else, Ted Flanagan has a story that's worth hearing. Last summer, he took his little league team from Massachusetts to baseball's spiritual home in Cooperstown, New York, to play in a tournament.
There, he learned first-hand about what he calls "a sub-culture of ultra-competitive 12- and 13-year-old baseball in which boys have the bodies of college players and the skills to match."
But his kids weren't a part of that. And out of 104 teams, Flanagan's team finished dead last.
After the crushing defeat, he felt guilty and worried that he'd killed baseball for the 12 boys he'd brought to the tournament.
Guests
Ted Flanagan, professor at Northern Essex Community College and coach of his son's baseball team. He tweets @TedEMTP.
Jay Atkinson runs the Methuen Fun Hockey League and is the author of "Massacre on the Merrimack." He tweets @Atkinson_Jay.
More
Cognoscenti: They Came In 104th Out Of 104 Teams. And They Won Big.
"Watch enough ESPN and you'll be convinced that the only thing that matters is the spectacular play or the big win. But in the hills outside of Cooperstown this past July, 11 boys reminded me that there is still joy to be had in picking up the lance and jousting at windmills. There's more than one way to be built to win."
The Boston Globe: How Parents Are Ruining Youth Sports
"In 20 years of coaching youth and high school sports, I can say unequivocally that adult expectations are the number one problem. As we approach summer, when the living is supposed to be easy, too many families are searching the Internet for a private batting instructor, a summer hockey program, an expensive strength camp, and that elusive AAU coach who can get their 11-year-old to improve her jump shot. This is a misguided attempt to accelerate a process that may not even be occurring, since most young athletes will never reach the elite level."
Radio Boston: Jay Atkinson's 4 Problems With Youth Sports Today
"But often it's the parents — trying to give their kids that 'extra edge' — who are pushing them. After all, it's never too soon to start thinking about that college scholarship, or ticket to the pros — even for a 6-year-old."
This segment aired on October 26, 2015.