CommonHealth: DPH Releases Updated Cancer Statistics For Massachusetts
06:49
Play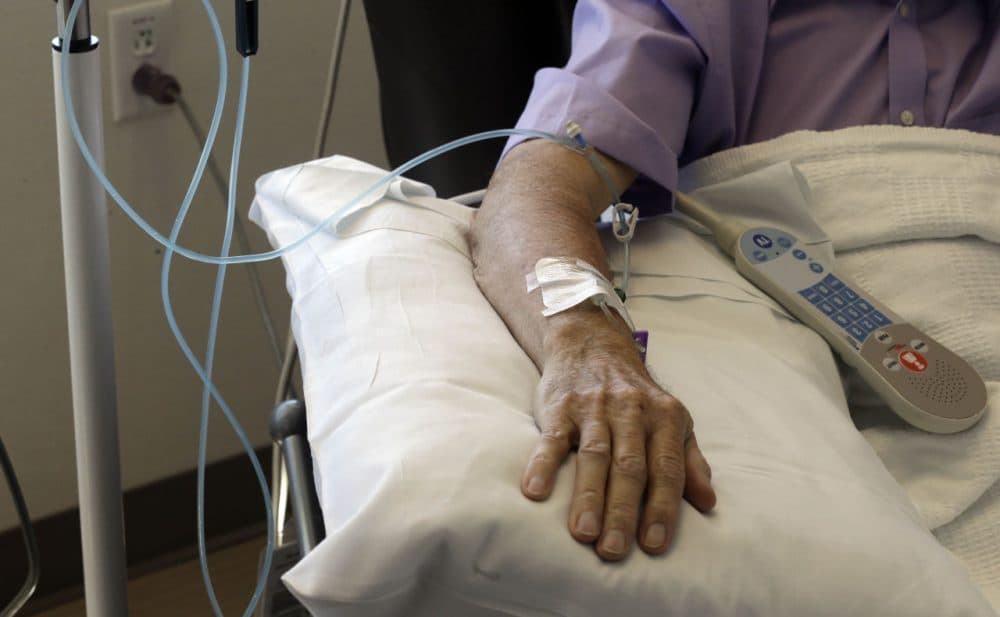 This article is more than 4 years old.
The Department of Public Health and the Massachusetts Cancer Registry released their 2008-2012 Cancer Incidence and Mortality in Massachusetts Statewide report. Overall, rates of cancer mortality in the state are lower than the national average, but rates of incidence are higher.
According to the latest numbers from the state's cancer registry — which tracks cancer not just across the state but town by town--our death rate is generally going down. And that's for common types of cancer — like prostate and lung. African-American men have higher incidence and mortality rates for prostate cancer than other men, and overall they are the group with the highest total cancer mortality rate.
Guest
Carey Goldberg, co-host of WBUR's CommonHealth blog. She tweets at @commonhealth.
More
WBUR's CommonHealth: Study: Black Men With Prostate Cancer More Likely To Get Worse Care Than White Men
"Imagine you're a 70-year-old black man with prostate cancer. Here's what a new study reveals about your outlook: You're far more likely to get worse medical care than your white counterparts, including more time waiting for your surgery and more emergency room visits and hospital readmissions after surgery."
Social Sciences: Prostate Cancer Disparities Throughout The Cancer Control Continuum
"[Prostate cancer] exhibits the most profound racial disparities of all cancers with African American men having a 70% higher incidence rate and more than two times higher mortality rate than Caucasian men."
PubMed: Racial Differences In Definitive Breast Cancer Therapy In Older Women: Are They Explained By The Hospitals Where Patients Undergo Surgery
"Older black women were more likely than white women to undergo breast cancer surgery at hospitals with lower rates of radiation following breast-conserving surgery, and this explains some of the reported racial disparities previously observed in receipt of definitive therapy for early-stage breast cancer."
This segment aired on November 16, 2015.