How Are Refugees Screened In Massachusetts?
Play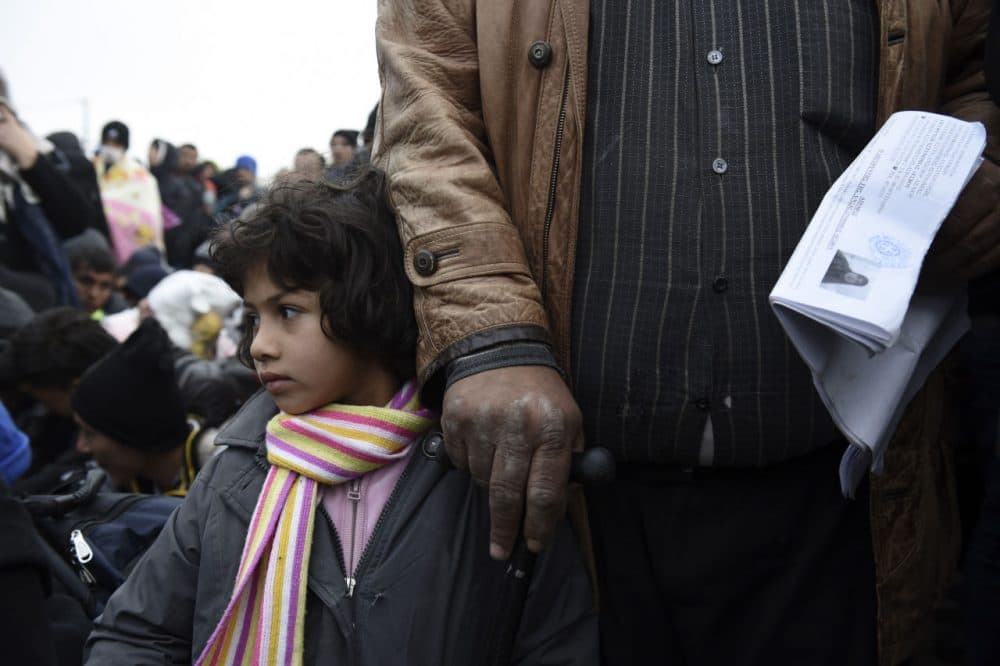 This article is more than 7 years old.
After the terror attacks in Paris over a week ago, debate intensified in Massachusetts and across the country about whether the United States should accept Syrian refugees. Governors questioned whether the screening process was watertight. Presidential candidates said that terrorists might be slipping through. In Massachusetts, Gov. Charlie Baker said that he needed to know more about the vetting process before he would accept more Syrians into the Commonwealth.
Guests
Sasha Chanoff, co-founder and executive director of RefugePoint. He tweets @sashachanoff.
More
The New York Times: Why It Takes Two Years For Syrian Refugees To Enter The U.S.
"Syrians must pass many layers of security checks before being admitted to the United States, a process that can take two years or longer. In most cases, the refugees do not enter the United States until the very end. They are also subject to an additional layer of checks beyond those for refugees of other nationalities; after the Paris attacks, the House voted to further tighten screening procedures. Since 2011, the United States has admitted fewer than 2,000 Syrian refugees."
Mass Live: Massachusetts Gov. Charlie Baker Declines To Sign Republican Letter On Syrian Refugees
"Gov. Charlie Baker declined to sign a letter sent Friday by other Republican governors asking President Barack Obama to suspend all efforts to resettle Syrian refugees in the U.S., and he believes Massachusetts "has a role in welcoming refugees," a spokeswoman said Friday. Aides to the governor say his position remains consistent with comments made earlier in the week that drew criticism from some immigration groups and Democratic U.S. Rep. Seth Moulton."
The Boston Globe: Worries Persist For Syrian Refugees Already In U.S.
"Mahmoud Al Nayef waited for a break in the shelling that had pulverized his hometown in Syria, then grabbed his mother and brothers and ran. His neighbors followed on that winter's day in 2012, jumping into taxis and waving down cars to flee. He hoped to return in a few days. Instead, this year he arrived in Worcester, one of more than 2,000 Syrian refugees who have made it to the United States since a civil war erupted in 2011 — and only 72 in Massachusetts. He said he would have gone anywhere, but resettlement officials told him he had to go to the United States. And they told him he had to go alone."
This segment aired on November 23, 2015.