Littlefield On Sports: Patriots Struggle, U.S. Women's Soccer, Concussion Previews
20:27
Play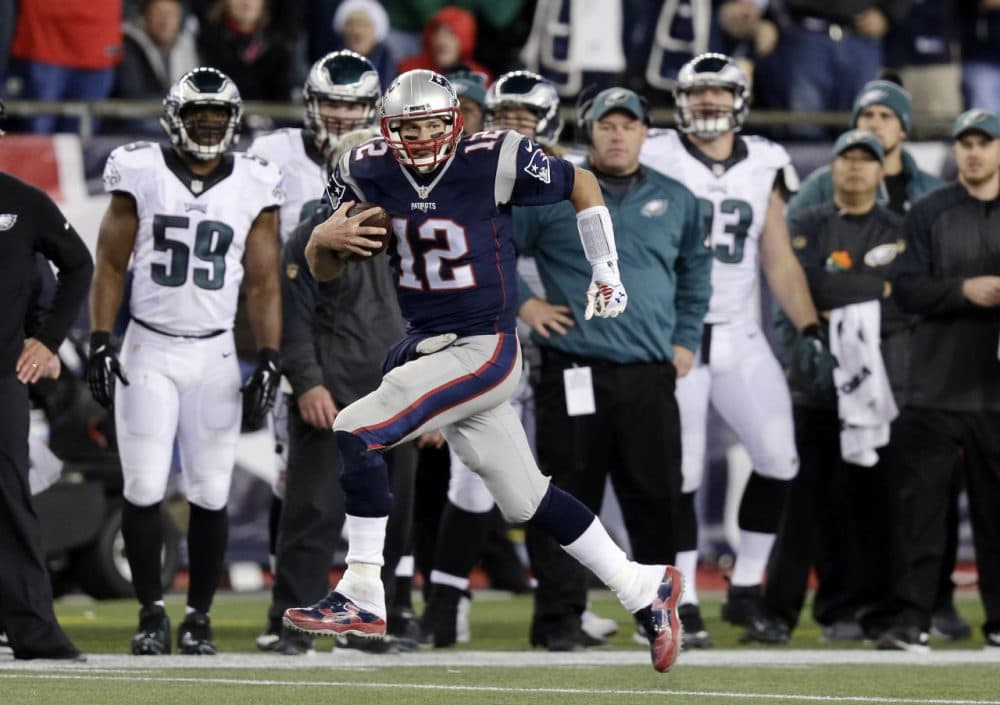 This article is more than 4 years old.
In our weekly sports segment, we talk with Bill Littlefield, host of NPR's Only A Game about the Patriots' recent struggles, the U.S. women's soccer team's refusal to play on shoddy artificial turf and the upcoming film "Concussion."
Guest
Bill Littlefield, host of NPR's Only A Game. He tweets @OnlyAGameNPR.
More
The Boston Globe: Eagles Exposed Some Real Flaws In Patriots
"The Patriots still have plenty of hope for the 2015 season. With four games remaining, they can earn a first-round bye and the No. 1 seed. They will get Rob Gronkowski back soon enough, Julian Edelman hopefully will return and be himself for the playoffs, and the defense is still championship-caliber. But Sunday's 35-28 loss to the Eagles was an eye-opener, because it exposed a few flaws that didn't appear to exist — and we're not talking about on special teams, either. Those plays were a little fluky. These developments were not..."
The New York Times: On Artificial Turf Issue, U.S. Women Dig In At Last
"The United States women's national soccer team took one look Saturday at the artificial turf field that was to be the playing surface for Sunday night's friendly against Trinidad and Tobago and said, enough. Finally, enough. For years, the team had put up with the scrapes and the rug burns and the rock-hard surfaces that come with playing on fake grass, but this was a field too far. The seams at Aloha Stadium were pulling apart, and there were sharp pellets embedded in the carpet. It wasn't safe, the players said, and neither was the grass field they had been given for practices at the University of Hawaii."
Sports Illustrated: 'Paid To Give Concussions'
"Keith McCants, the fourth overall pick in the 1990 draft, drove six hours from Tampa to see the movie. When he exited the theater, he retreated to a bench in the lobby. Tear-soaked, the 47-year-old former linebacker hovered over his cane. 'This touched my soul,' he said. 'It was outstanding, but I can't process it all, not right now. I watch this movie and I know we were paid to hurt people. We were paid to give concussions. If we knew that we were killing people, I would have never put on the jersey.'"
This segment aired on December 9, 2015.