Comedian Jimmy Tingle On Using Comedy For Good
06:19
Play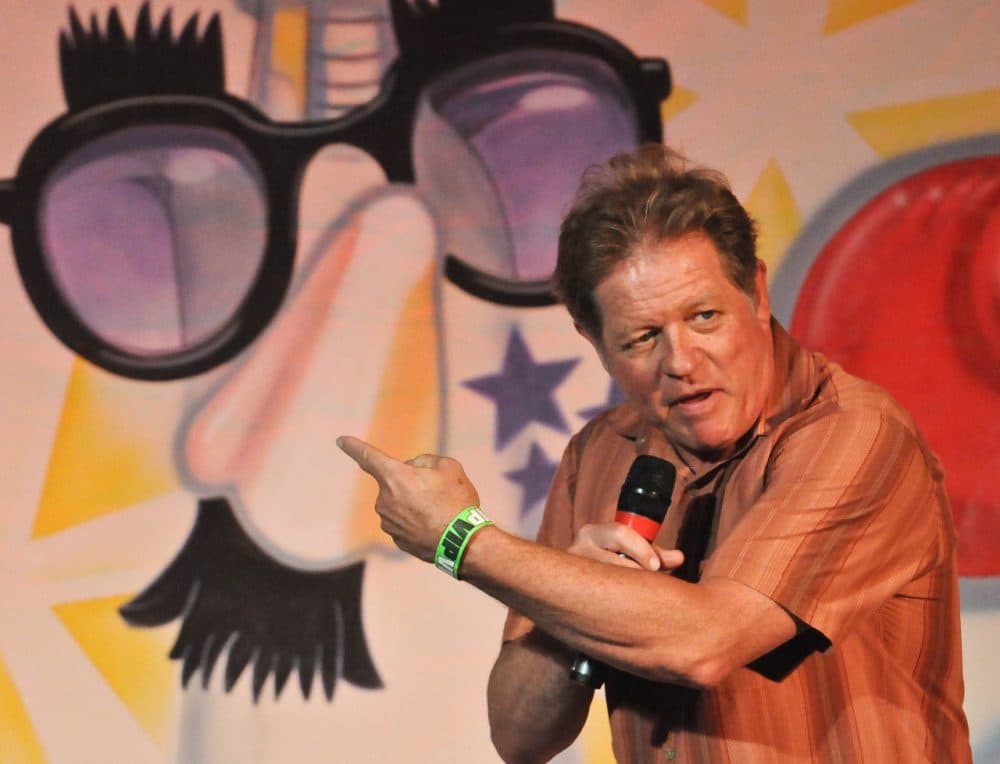 This article is more than 4 years old.
When Jimmy Tingle went back to school in his 50s, he had an epiphany. It wasn't that he got a student ID and the senior discount — though, as he tells audiences, that is a nice perk. Tingle, who went to the Kennedy School of Government at Harvard for his master's, realized that he could use his comedy to promote important causes. He calls the enterprise Humor for Humanity.
Jimmy Tingle will be performing at The Wilbur on New Year's Eve.
Guest
Jimmy Tingle, comedian and founder of Humor for Humanity. He tweets @jimmytingle.
More
The Boston Globe: Jimmy Tingle Happy To Be 'Home' For Holiday
"It would be hard to imagine Boston comedy without Tingle. The Cambridge native has been a fixture since the much ballyhooed comedy boom of the '80s. And he has stuck close to home in large part for domestic reasons. 'I never really wanted to be on the road while we're starting a family,' says Tingle. 'I didn't want my wife to be a single parent. And this is such a great area for what I do. There's millions of people in this Greater Boston area. And it's just been a great place to perform, work. The sensibilities of the people that live here, we have very similar sensibilities. So it was easy and it was comfortable, and it is comfortable to stay.'"
This segment aired on December 29, 2015.