Evaluating President Obama's Moves To Tighten Gun Regulations
28:36
Play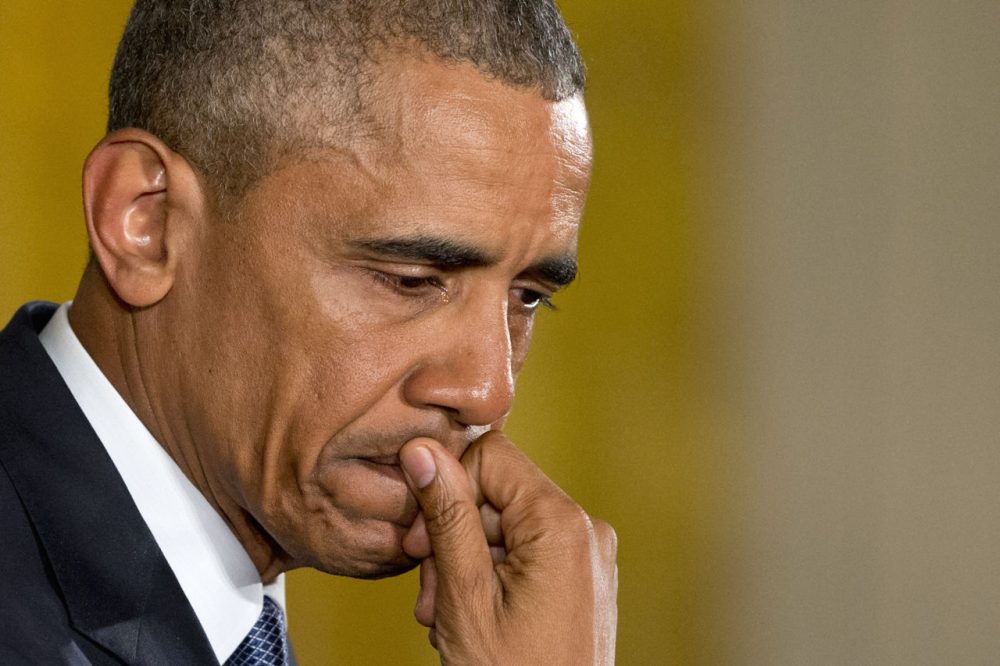 This article is more than 5 years old.
President Obama announced Tuesday executive actions to curb gun violence and deaths from guns in America. Among the changes, anyone in the business of selling firearms would be required to conduct background checks. That change would close what gun control advocates say is a loophole that allows criminals to buy firearms from gun shows or online without revealing their criminal history.
Guests
Martin J. Walsh, mayor of Boston. He tweets @marty_walsh.
Glenn Pierce, principal research scientist for the School of Criminology and Criminal Justice at Northeastern University.
Nancy Robinson, executive director of Citizens for Safety.
More
WBUR: Obama Administration To Announce Executive Actions On Guns
"President Obama is announcing a series of executive actions intended to combat gun violence, including a regulatory change designed to make it harder for gun buyers to avoid background checks."
Harvard University Kennedy School Of Government: The Sources Of Boston Crime Guns
"The conclusion to be drawn from this analysis is that the passage of strong private transfer gun laws needs to be accompanied by investments in the vigorous enforcement of reporting requirements in order to have an impact on the reduction of firearm related crime."
WBUR: When Mass. Criminals Want A Gun, They Often Head North
"In 2012, more than half of the guns that law enforcement seized in Massachusetts and managed to trace to their origins came from other states, according to federal statistics. The biggest suppliers by far were New Hampshire and Maine, as is the case most years."
ATF: Firearms Trace Data For Massachusetts, 2014
"In 2014, of the 979 guns that were traced successfully traced, 41 percent came from Massachusetts and the rest came from out of state, with the largest numbers from New Hampshire and Maine."
This segment aired on January 5, 2016.