Why Are Sea Turtles Washing Up On Cape Cod?
08:09
Play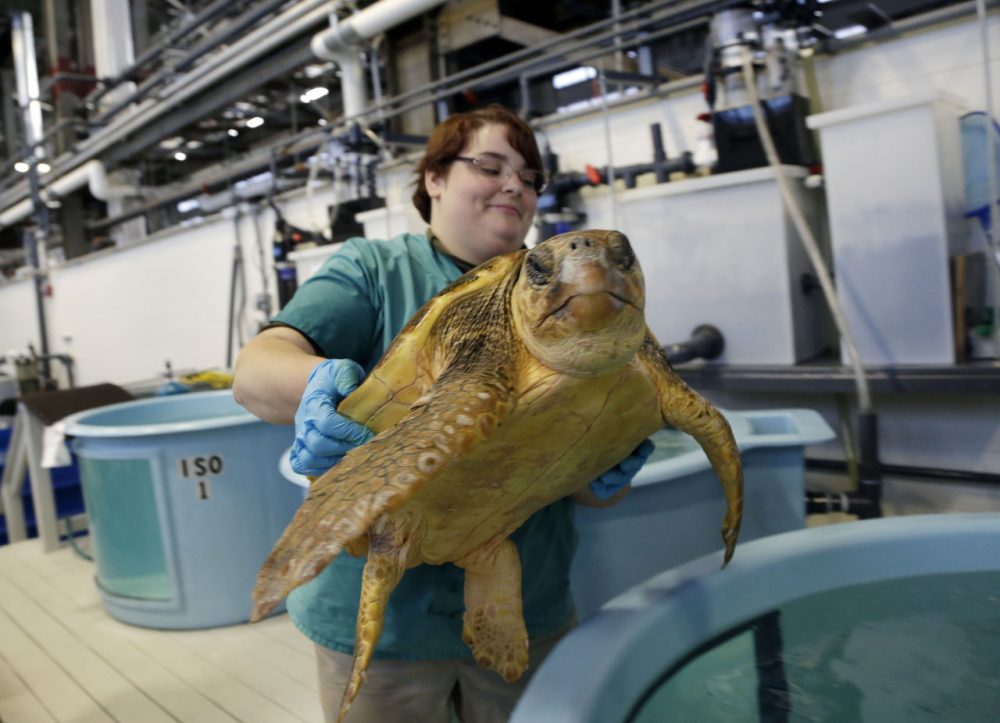 This article is more than 5 years old.
This year, more than 500 sea turtles have washed up on the shores of Cape Cod, stuck on their journey south to the Gulf of Mexico. Impacted by the warming seas of the Gulf of Maine where they summer, the turtles are staying in the north later than they ever have. There's a major effort underway to save the turtles.
Guest
Bob Prescott, director of Mass Audobon's Wellfleet Bay Wildlife Sanctuary.
More
The Boston Globe: More Than 500 Sea Turtles Stranded This Season
"Endangered sea turtles are washing up on the shores of Cape Cod later this winter than ever before, reflecting another sign of the sharp rise in the temperature of the waters off New England, officials from local conservation groups say."
Boston.com: Hundreds Of Endangered Sea Turtles Continue To Wash Up On Cape Cod Shores
"Endangered sea turtles continue to be found stranded along Cape Cod late in the season. After first reporting in mid-December that Massachusetts Audubon Society volunteers had rescued 120 'cold-stunned' turtles, The Boston Globe now reports that the number of sea turtle washed up on the shores has reached about 500."
This segment aired on January 5, 2016.