Week In Review: The Shifting Boston Media Landscape
25:00
Play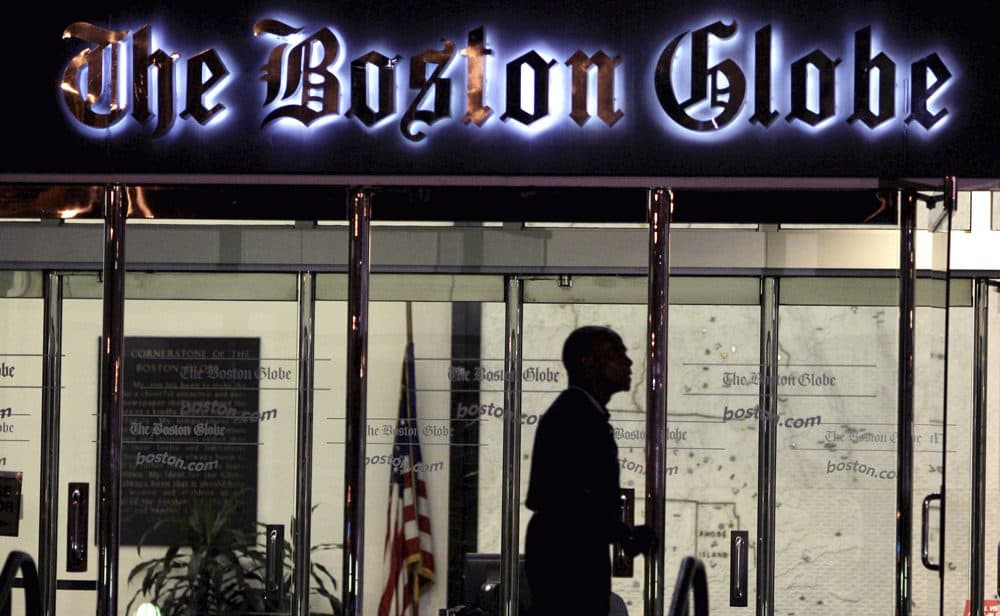 This article is more than 5 years old.
The tables turned on several Boston media outlets this week as they found themselves making headlines. Boston Globe subscribers are going without their paper after the Globe switched to a new delivery company last week. NBC is cutting ties with longtime affiliate Channel 7 (WHDH). And Boston Magazine lost three of its top people amid restructuring.
Our Week In Review panel takes you behind the headlines on the Boston media landscape, the latest in the effort to combat gun violence, and MBTA fare hikes.
Guests
Tom Keane, former Boston City Councilor and writer for WBUR's Cognoscenti.
Shira Springer, investigative reporter for the Sports section of the Boston Globe. She tweets@ShiraSpringer.
More
The Boston Globe: NBC To Drop WHDH, Launch Own Station
"WHDH owner Ed Ansin, who told the Globe last month that NBC was planning the move, said he will not go quietly and has assembled a legal team to challenge the network's decision. The media mogul said the network has told him that it may move its programming to WNEU-TV, a New Hampshire station that NBC owns and currently broadcasts Telemundo on Channel 60. WNEU would broadcast NBC Boston and Telemundo from the same transmitter, Ansin said."
The New York Times: Obama Pleads For Stricter Gun Laws And Faces Tough Questioning
"The blunt exchanges came on the same day that Mr. Obama pledged in an Op-Ed article published by The New York Times that he would not 'campaign for, vote for or support' any candidates, including Democrats, who do not support 'common-sense' gun control measures. Taken together, the twin public-relations efforts reflect the president's desire to demonstrate for his supporters a commitment to gun control even as he seeks to reassure gun owners that he has no intention of confiscating their weapons."
The Boston Globe: Some Would Pay Less Under Proposed MBTA Fare Changes
"In proposals released this week, the Massachusetts Bay Transportation Authority said it aims to hike single-ride fares by close to 5 or 10 percent, on average. That would seem to keep the increase under a 10 percent cap the T says is required by state law. But the key word is 'average' — because there are extremes in the proposed fare increases. For some types of fares, prices would actually decrease more than 20 percent; the cost of a monthly bus pass for certain express routes, for instance, would drop from $168 to $130. In other cases, prices could go up nearly 20 percent; a monthly bus pass for regular Boston-area buses would increase from $50 to $59.75."
This segment aired on January 8, 2016.