Prose Poetry On Ice: Oscar-Nominated Actor, Playwright Mark Rylance In Town For 'Nice Fish'
15:51
Play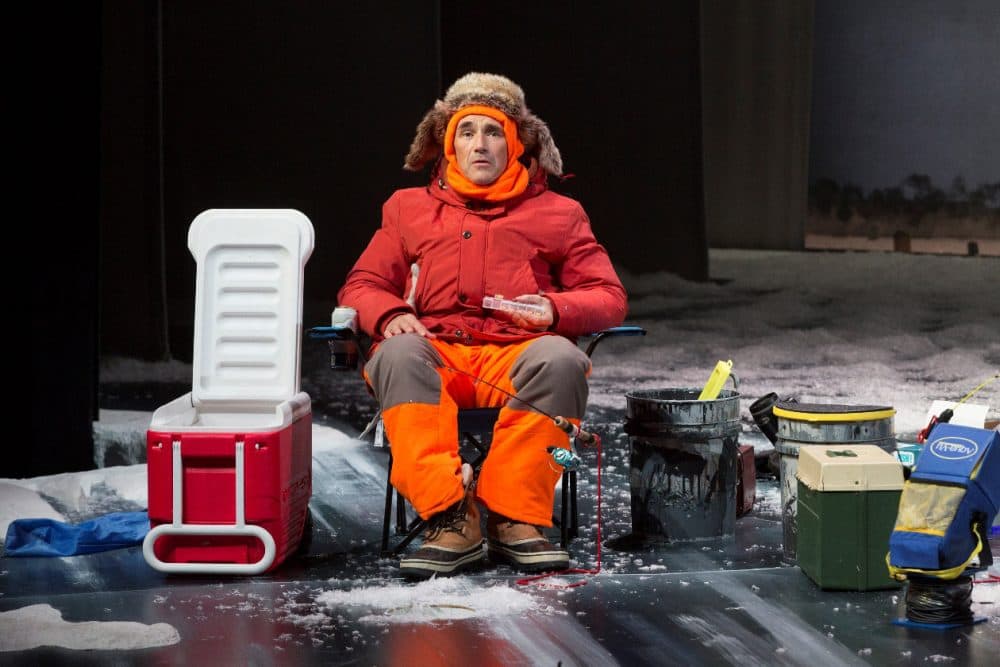 This article is more than 5 years old.
The Oscar nominees are out. The dark frontier film, "The Revenant" pulled in 12 nominations. "Mad Max: Fury Road" received 10 nominations.
Clearly, the academy is honoring a lot of testosterone this year, but we spoke to an actor who's known for much quieter performances — British actor, Mark Rylance. He's star of the critically acclaimed television drama "Wolf Hall," and he just received his first Oscar nomination, for best supporting actor for his performance as Soviet spy Rudolf Abel in Steven Spielberg's "Bridge of Spies." The movie's set during the Cold War and it tells the story of an American lawyer, played by Tom Hanks, who's recruited by the government to defend Abel in court. Rylance gives a performance that's both inscrutable and nihilistic.
Rylance is currently in town performing in his own play, an American Repertory Theatre production of "Nice Fish." He based the play on the prose poetry of Minnesota poet Louis Jenkins. Rylance also plays the character, Ron, and his wife, Claire van Kampen, directs.
"Nice Fish" will be at the Loeb Drama Center in Cambridge, starting Sunday, until Feb. 7.
Guests
Mark Rylance, Oscar-nominated actor and playwright. He co-wrote "Nice Fish" and plays the character Ron.
Claire van Kampen, musical director, director, composer and playwright. She's directing "Nice Fish" and sourced/arranged the music for "Wolf Hall." She tweets @ClairevkVan.
More
The Boston Globe: Mark Rylance On The Loneliness Of Winning
"Everyone says it: that it's an honor just to be nominated. The British actor Mark Rylance added his own twist the other day when he suggested it might be better simply to be nominated, not to win."
American Theatre: Mark Rylance Chisels At His Midwestern Roots In 'Nice Fish'
"Rylance's American background has never been a secret, but in 'Nice Fish' it's front and center in a new way. It isn't just Jenkins's perceptiveness about human nature that appeals to the actor; it's his spot-on depiction of a Midwest he remembers — a world of winter sports and stoicism, where nature has a larger-than-life presence that can be both comforting and forbidding."
This segment aired on January 14, 2016.