Why The Retail Politics Of New Hampshire Still Matter In The Presidential Race
15:55
Play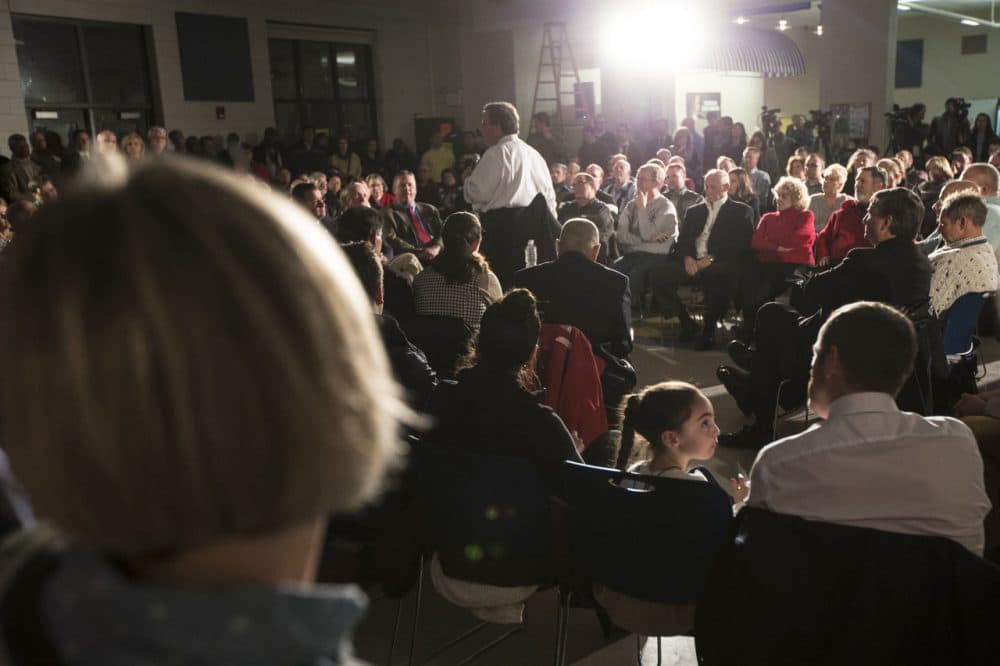 This article is more than 5 years old.
The New Hampshire primary celebrates its 100th birthday this year, and there's a case to be made that the quadrennial American political spectacle is getting a little long in the tooth. Today's New Hampshire is much whiter than the rest of the country, and the power of super PACs and outside money can make Granite State retail politics feel a little quaint.
But David Shribman argues that the New Hampshire primary remains a relevant, influential and deeply important part of the process we go through to pick a president, but not for the reasons you might think.
Guest
David Shribman, executive editor of the Pittsburgh Post-Gazette and former Washington bureau chief for The Boston Globe. He tweets @ShribmanPG.
More
The Boston Globe: There's Nothing Quite Like The New Hampshire Primary
"The primary's old ways and old role thus seem possibly at risk, but far from dead. The roots just run too deep."
This segment aired on January 25, 2016.