Gov. Baker Stands To Appoint 5 New SJC Justices Before First Term Runs Out
08:00
Play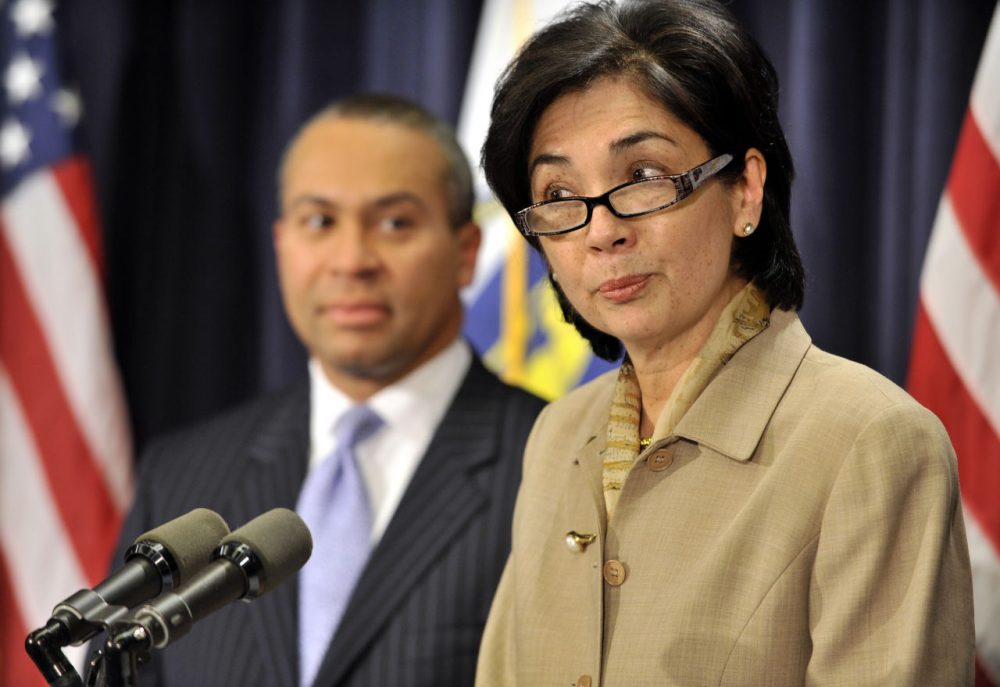 This article is more than 4 years old.
Another departure at the Supreme Judicial Court means Gov. Baker could reshape the state's highest court.
Justice Fernande Duffly is planning to retire this summer. It's the third retirement announced in the past week — joining Justices Francis Spina and Robert Cordy.
Two other justices will reach retirement age before Baker's term ends, which means that the governor would appoint five justices to the seven-member panel.
Guest
Nancy Gertner, Harvard law professor and retired federal judge.
More
The Boston Globe: Third Justice To Step Down From SJC
"Justice Fernande R.V. Duffly announced Wednesday that she is retiring this summer from the state Supreme Judicial Court, becoming the third member of the court in recent weeks to announce their retirement."
The Boston Globe: Supreme Judicial Court Justice Robert Cordy To Retire
"Supreme Judicial Court Justice Robert J. Cordy announced his early retirement on Wednesday, a move that will give Governor Charlie Baker the opportunity to appoint a majority of the state's highest court before his first term in office ends."
The Boston Globe: Justice Spina To Step Down From Supreme Judicial Court
"Justice Francis X. Spina, the most senior member of the Supreme Judicial Court, will join Justice Robert Cordy in departing from the state's highest court this August, a move that gives Governor Charlie Baker time to name two new justices before the court's fall session."
This segment aired on February 10, 2016.