How The Red Scare Came To Wayland In The 1950s
07:00
Play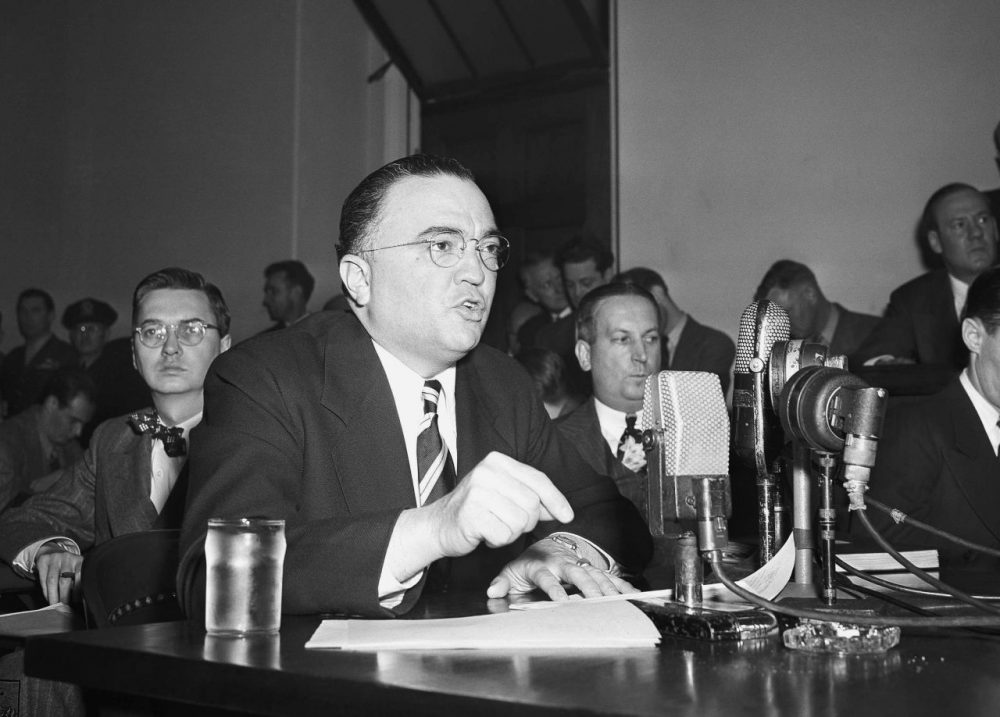 This article is more than 5 years old.
The red scare swept across America in the late 1940s and 1950s, leading to the blacklisting of Hollywood celebrities and extensive loyalty reviews.
The culmination of the scare, and downfall of its most public face, Wisconsin Sen. Joseph McCarthy, took place on June 9, 1954 during a televised hearing. It was a testy exchange between McCarthy and a Boston attorney, Joseph Welch.
That very same month, another hearing took place — but far from the TV cameras — in Wayland.
A second-grade teacher, Anne Hale, stood before hundreds of her neighbors to explain her former membership in the Communist party.
It was a rare moment of public defiance in an all too frequent story of ordinary Americans swept up in the search for subversives.
Alex Kingsbury uncovered the story through a public records request, and wrote about it in a recent piece for The Boston Globe. Alex is deputy editor of the Boston Globe's Ideas section.
Guest
Alex Kingsbury, deputy editor of the ideas section of The Boston Globe. He tweets @AlexKingsbury.
More
The Boston Globe: How The Red Scare Destroyed A Small-Town Teacher
"Anne Hale's life in Wayland fell to pieces in the 1950s when informants reported her to the FBI for disloyalty to country."
This segment aired on February 12, 2016.