Week In Review: Scalia's Legacy, MBTA Woes, Race At Boston Latin
Play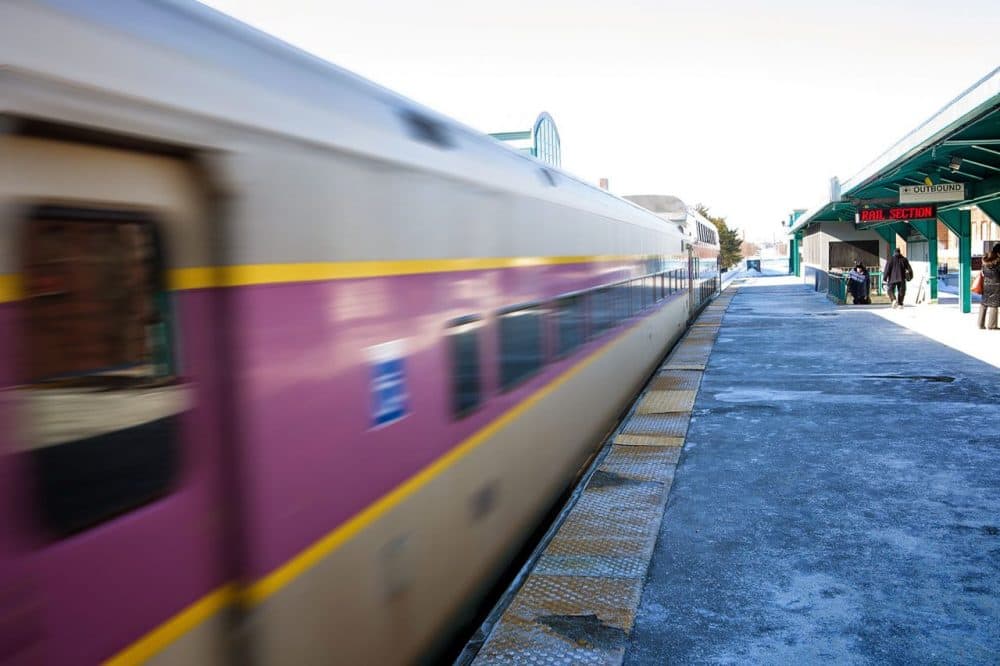 This article is more than 6 years old.
Our week in review panelists go behind the headlines, with the legal and political upheaval caused by the unexpected death of Supreme Court Justice Antonin Scalia, hellish commutes on the commuter rail after a broken Amtrak signal kept commuter rail trains out of South Station and charges of racism at Boston Latin School.
Guests
Nancy Gertner, Harvard Law School professor and former Massachusetts federal judge.
Jim Stergios, executive director of the Pioneer Institute. He tweets @jimstergios.
More
Radio Boston: Remembering Justice Antonin Scalia
"Supreme Court Justice Antonin Scalia died this weekend at a Texas hunting resort. He was 79 years old. His death came as a shock to many, not least of all those who knew Justice Scalia and have worked with him in the past. We spoke to one of his closest friends about what Antonin Scalia was like outside of the court, and what his legacy will be for American jurisprudence."
WBUR: Antonin Scalia Lies In Repose As Mourners Pay Respects At Supreme Court
"A long line of mourners have queued up to pay their respects to late Supreme Court Justice Antonin Scalia, whose body is now lying in repose at the Great Hall of the Supreme Court. The other justices and President Obama are among those who will say farewell to Scalia Friday."
WBUR: Regular Service Resumes On Commuter Rail After A Day Of Disruptions
"Regular rail service resumed heading in and out of Boston's South Station Friday, just before the morning commute. Just before 6 a.m., the MBTA announced that the Amtrak signal issue, which plagued the rail system all day Thursday, 'has been resolved and service has resumed into and out of South Station on all South Side Commuter Rail Lines.'"
The Boston Globe: Report Says BLS Did Not Adequately Probe Racial Slur
"Boston Latin School administrators failed to 'adequately investigate' after a male student used a racial slur and made a remark about lynching to a black female student in November 2014, according to a report that the Boston Public Schools released Thursday night. The school department announced last month that it would investigate the racial climate at Boston Latin after leaders of a student advocacy group, BLS BLACK, alleged administrators failed to discipline students for racist behavior."
This segment aired on February 19, 2016.