Mayor Curtatone Explains His Resistance To Wynn's Everett Casino
19:30
Play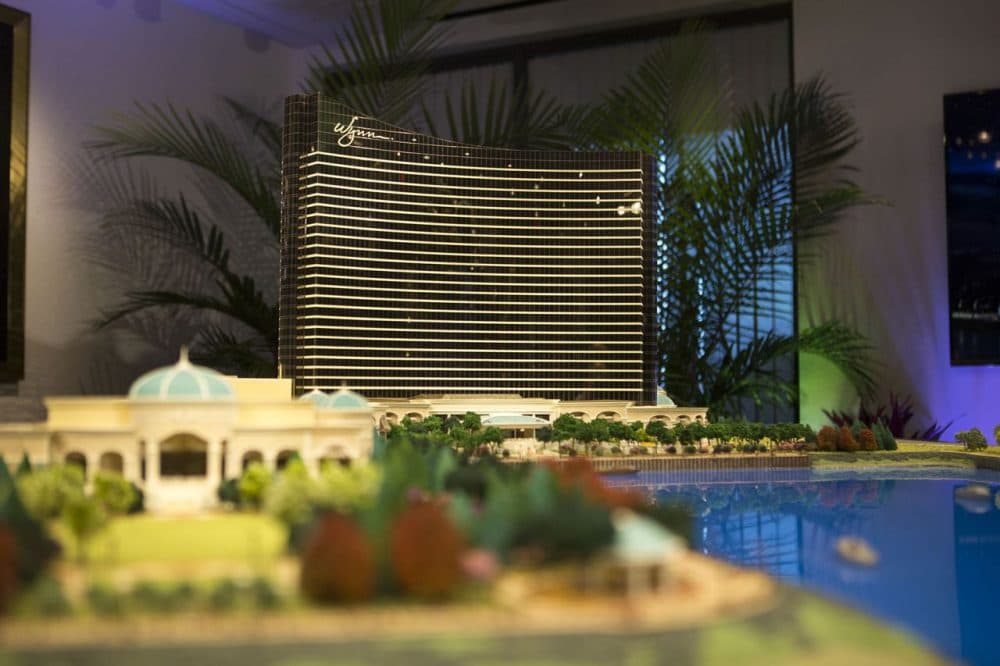 This article is more than 5 years old.
The debate over the proposed Wynn casino in Everett got even more heated this week with casino mogul Steve Wynn and Somerville Mayor Joe Curtatone making some pointed remarks about each other.
Wynn visited Medford Tuesday and said his $2 billion "Wynn Boston Harbor" project will go forward, despite an environmental challenge filed by Mayor Curtatone. In fact, Wynn said, he will not pay Somerville to settle because an arbitrator has already decided how much the city will get to help offset the effects of his casino.
"We're done paying," said Wynn. "Zero. The chances of the mayor of Somerville getting any extra money for us is zero."
Guests
Joseph Curtatone, mayor of Somerville. He tweets @JoeCurtatone.
EkOngKar Singh Khalsa, executive director of the Mystic River Watershed Association, which tweets @MysticMyRWA.
More
WBUR: Casino Mogul Steve Wynn Dismisses Somerville Lawsuit, Saying 'We're Done Paying'
"Construction on the $1.7 billion casino along the Mystic River has been on hold since Somerville filed a new challenge to its environmental permits."
Radio Boston: Mystic River Conservationists Work To Reverse Ravages Of Industrialization
"The Mystic River flows from the Mystic Lakes in Winchester, seven miles south to the Tobin Bridge and Boston Harbor. It's Boston's other river — less well known than the Charles. But, like the Charles, for centuries it was assaulted by industry, development and backed-up storm drains, which overwhelmed it with raw sewage and all kinds of other pollutants."
This segment aired on March 17, 2016.