Will Anonymous Payroll Data Help Combat Wage Inequality In Boston?
15:25
Play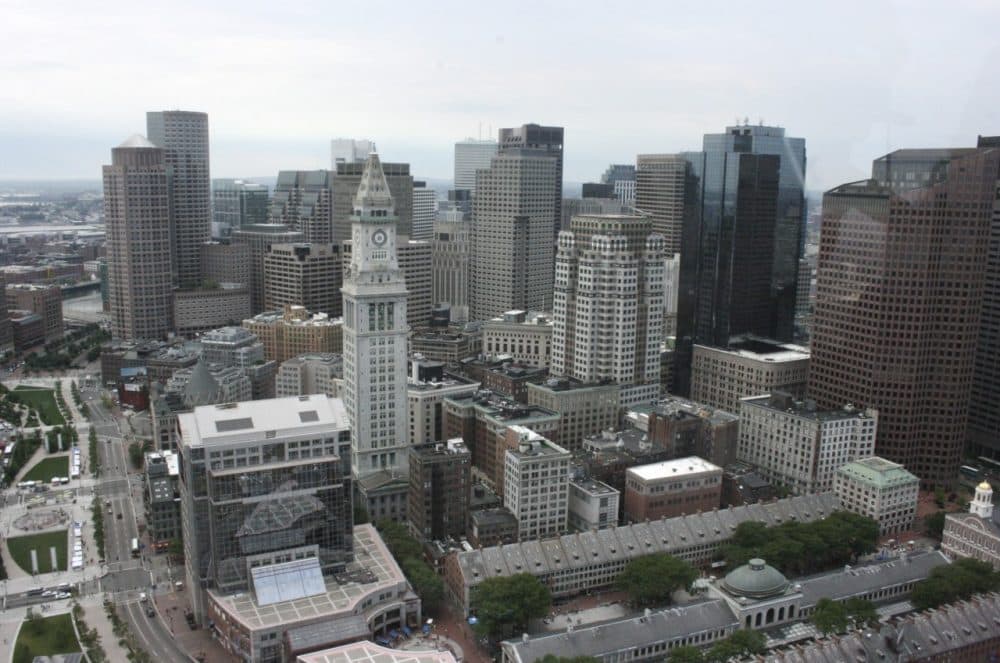 This article is more than 5 years old.
Over 100 Boston-based businesses joined Mayor Marty Walsh Monday to sign a compact to anonymously share payroll data, in order to identify gender-based pay inequities.
Mayor Walsh is calling it a first of its kind, data-driven effort to identify and address the gender wage gap. "We know we're the number one city in America in income inequality, and we want to be number one in a lot of places, but we don't want to be number one in that space," he said. "Because, our city is going to become a city that is divided."
According to data gathered from the American Association of University Women, and the city of Boston, women in Massachusetts make on average 82 cents for every dollar a man makes. In Boston, it's 83 cents per dollar for white women, and worse for women of color.
Why is closing the pay gap so difficult? And what can women and employers do to help?
Guests
Megan Costello, executive director of Boston's Office of Women's Advancement. She tweets @macostello09.
Katie Donovan, salary & career negotiation consultant. She tweets @KDSalaryCoach.
More
The Boston Globe: More Boston Businesses Join Drive To End Gender Wage Gap
"Mayor Martin J. Walsh is scheduled to announce Monday that he has doubled the number of businesses that have agreed to share payroll data as part of a unique initiative to tackle the gender wage gap in Boston. The announcement will mark the culmination of two years of work to develop a secure, anonymous data-collection system that companies would be comfortable using. About 110 Boston employers have signed on to the city's 100% Talent Compact and agreed to supply information on wages, broken down by sex, race, job category, and length of employment. The data, which are being gathered by the city's Women's Workforce Council, will be used to provide an accurate measurement of the wage gap and, later, to steer solutions. In Boston, white women make 83 cents for every dollar that men make, according to the city. The gap is worse for women of color. Nationwide, women make 78 cents per dollar a man makes."
This segment aired on March 28, 2016.