The Red Sox's 105th Fenway Opener
05:11
Play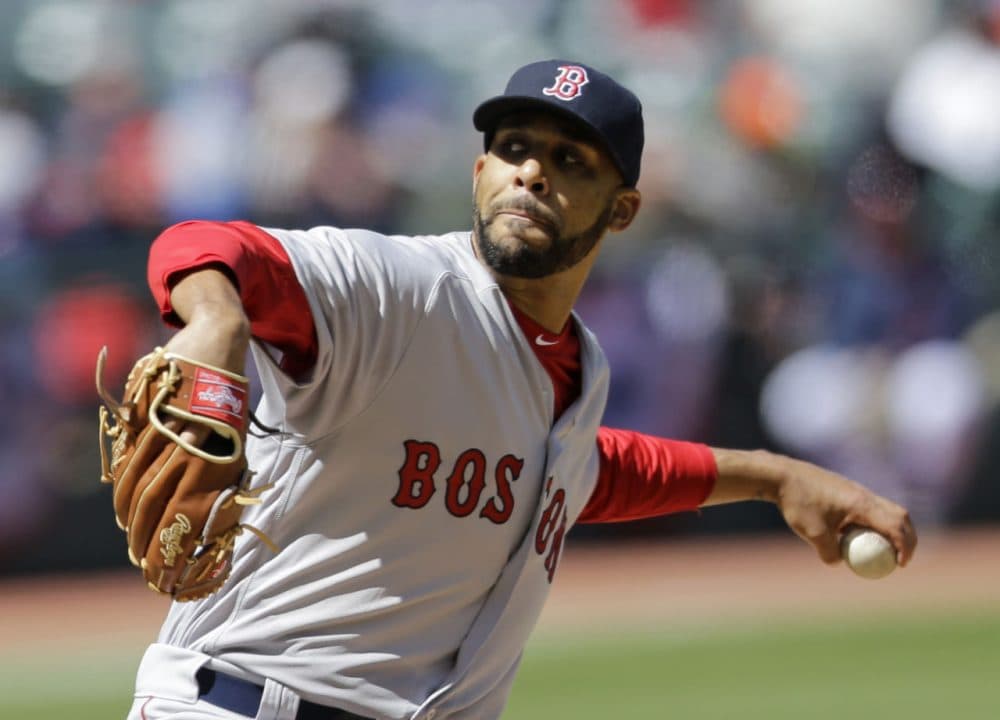 This article is more than 5 years old.
Anthony Brooks joins us from the Red Sox home opener to discuss Fenway Park's new safety netting, David Ortiz's farewell to baseball, and David Price's highly anticipated first season.
Guests
Anthony Brooks, Senior Political Reporter for WBUR. He tweets @anthonygbrooks.
More
Boston Globe: Finally, baseball's back at Fenway Park
"The 116th franchise home opener represents the beginning of the interminable David Ortiz Retirement Tour — he already had a 'day' in Fort Myers, and Tuesday is Ortiz Necklace Giveaway Night — and the much-anticipated first home start for $217 million free agent lefty David Price."
Boston Globe: Protective netting at Fenway? Thanks, but no thanks
"According to a Bloomberg News report, 1,750 fans are injured in game-related incidents every year. That's more than the number of batters hit by pitches (about 1,500, according to the Elias Sports Bureau). But almost 74 million fans attended MLB games in 2015, so the chances of being struck by a piece of bat or a foul line drive are pretty slim. Right up there with getting struck by lightning, I'd say. Maybe even less, if the fan is paying attention."
SB Nation: The New Era of Baseball's Protective Nets
"When fans walk into their ballpark of choice on Opening Day, nearly all will find that the protective nets behind home plate have grown. Nineteen clubs, from the Yankees to the Phillies to the Giants, extended their netting this offseason to comply with a December recommendation from Major League Baseball that the mesh extend 70 feet from home plate to the inner edges of the dugouts, in most cases 10 feet or more beyond where the netting has historically ended. Clubs were quick to comply with the new recommendation: even stalwarts like Fenway Park and Wrigley Field added additional netting this spring."
Boston Globe: Red Sox' plan for 2016 started and ended on the mound
"Turning winter celebrations into spring success is rarely automatic. But after two seasons of scattershot decision-making, the Red Sox are on a straighter path. Since he joined the organization in August, Dombrowski has identified problems and moved quickly to solve them. Fixing the pitching staff was the top item on his agenda."
Boston Globe: Price ready to lead Red Sox rotation
"After being around Price for the better part of eight weeks, it's obvious he understands what he signed up for, which wasn't the case with some other high-profile free agents who joined the Red Sox. Price is adept at defusing faux controversies like his being pushed back one day because of a rain delay. He also knows how carefully his words will be parsed and is vigilant with not only what he says, but also how he says it."
This segment aired on April 11, 2016.