Half Earth: E.O. Wilson On How To Save The Planet
22:30
Play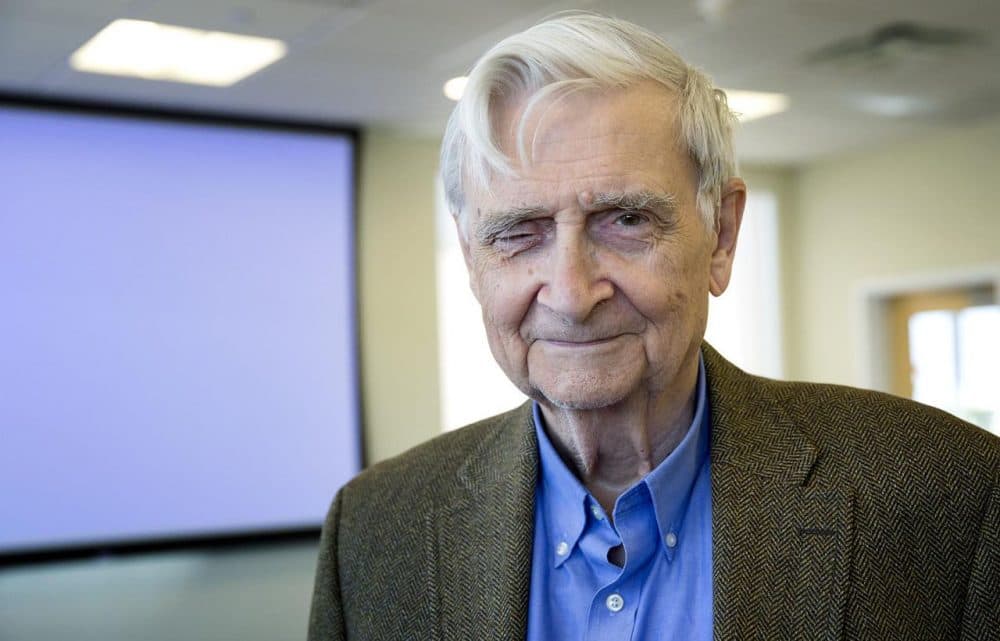 This article is more than 5 years old.
Edward O. Wilson is professor emeritus at Harvard and one of the living giants in the natural sciences, but he doesn't mind being called "the ant guy."
But, he's so much more than that. Wilson has turned his attention from the littlest creatures on earth to the most powerful species ever to walk the planet: us. The two-time Pulitzer Prize-winner has just concluded a trilogy of books contemplating the role of humankind in nature and how our power and super-evolved brains are bringing about the destruction of the natural world.
In his final book, Wilson presents a solution. It's called "Half-Earth: Our Planet's Fight for Life" and E.O. Wilson suggests quite plainly that, to save nature, we must set aside half of the earth's land and water surface for conservation.
Guest
E.O. Wilson, professor emeritus at Harvard University, author of "Half-Earth: Our Planet's Fight For Life." He also shapes the mission of The E.O. Wilson Biodiversity Foundation, which tweets @EOWilsonFndtn.
More
The New York Times: In 'Half Earth,' E.O. Wilson Calls For A Grand Retreat
"High tech is producing new products and ways of living that are congenial to setting side more space for the rest of life. Instrumentation is getting smaller, using less material and energy. Moreover, the international discourse is changing. I'm very encouraged by the Paris Climate Accords. I was excited to see at the time of the Paris meeting that a consortium of influential business leaders concluded that the world should go for net zero carbon emissions. Towards that end, they recommended we protect the forests we have and restore the damaged ones. That's consistent with the "Half Earth" idea."
This segment aired on May 5, 2016.