In The Age Of Texting And Tinder, Is Dating Dead?
23:06
Play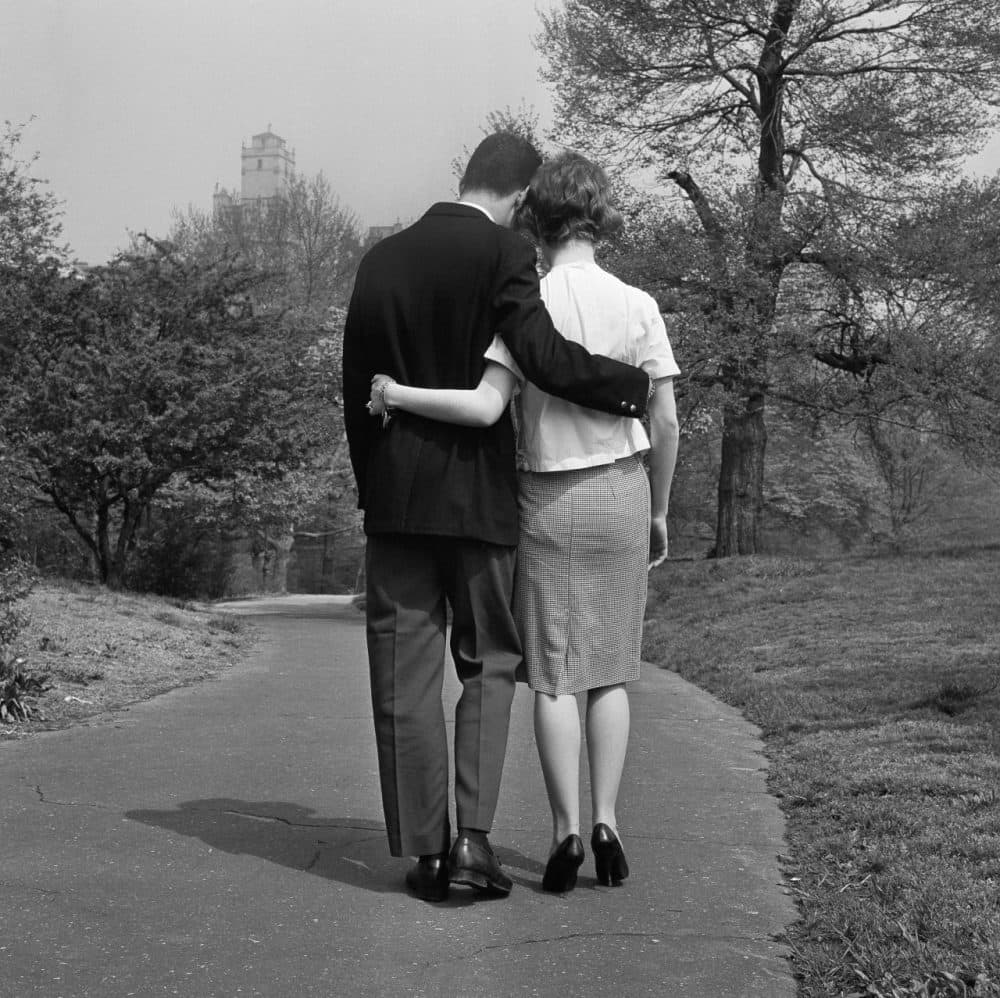 This article is more than 4 years old.
Workers are told that they have to be "flexible" in their careers, that they should expect nothing more than short-term gigs in the current job market.
So, is it any surprise that they bring the same approach to the dating market?
That's one of the arguments Moira Weigel makes in her new book, "Labor of Love: The Invention of Dating."
Weigel says dating and the economy have always been powerfully, inextricably linked.
Weigel will be speaking about her book Monday at 7 p.m. at Harvard Book Store
Guest
Moira Weigel, author of "Labor of Love: The Invention of Dating." She tweets @moiragweigel.
More
The New York Times: Sexual Freelancing In The Gig Economy
"A friend of mine complains about how many of the men she meets on Tinder use corporate language to chat her up. First, they 'reach out.' Then, after spending the night together, they 'follow up.'"
The Guardian: The Foul Reign Of The Biological Clock
"It seems like the concept of the biological clock has been with us forever. In fact, the metaphor was invented in the late 1970s. And it has been used to reinforce sexist ideas ever since."
"According to Moira Weigel, the author of 'Labor of Love: The Invention of Dating' (Farrar, Straus & Giroux), most people are not like John in this respect. However much you might enjoy going out to dinner or stumbling home with someone new, you date in the hope that the day will come when you'll never have to date again."
This segment aired on May 23, 2016.