The History Of Violence Against The LGBT Community
Play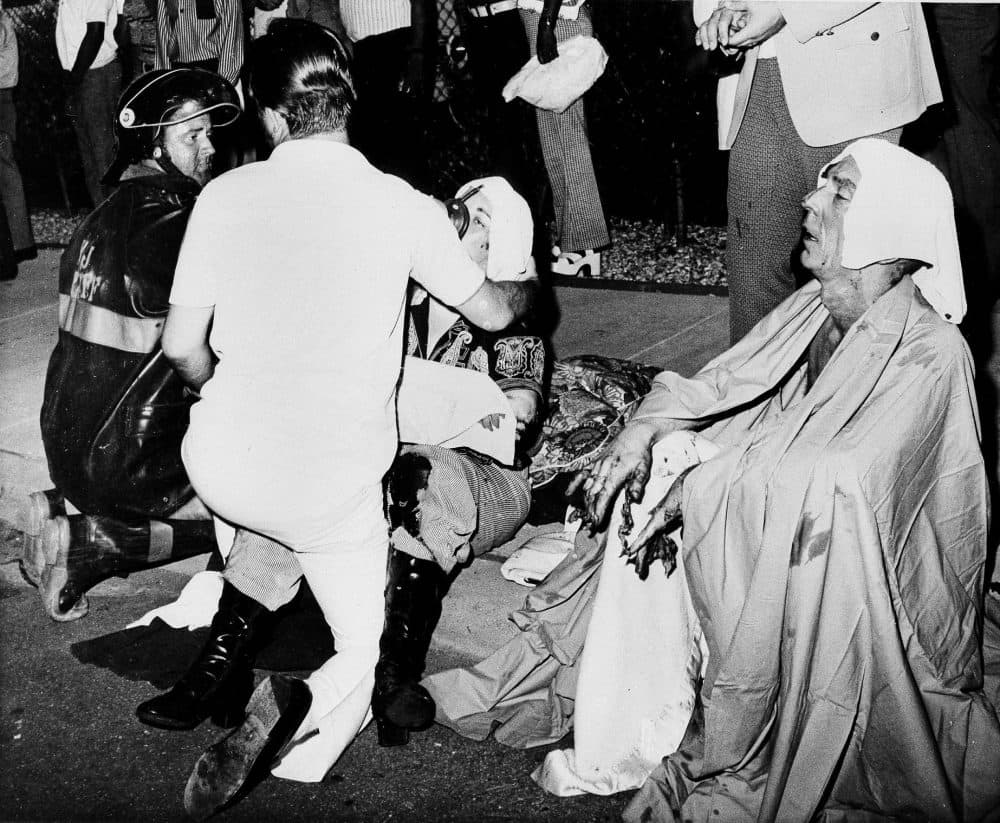 This article is more than 6 years old.
Harvard historian Jim Downs joins us to look at the history behind the attacks on the LGBT community. While we still don't fully know all the motives behind Sunday's shooting in Orlando, we do know that the shooter did choose a prominent gay club as the scene of his attack.
That fact, Downs says, makes it the deadliest instance of anti-gay violence in recent American history, part of a long string of violence against the gay community.
Guest
Jim Downs, associate professor of history at Connecticut College and a fellow at Harvard University. His latest book is "Stand By Me: The Forgotten History Of Gay Liberation." He tweets @jimdowns1.
This segment aired on June 14, 2016.