Legal Analyst Nancy Gertner On Utah V. Streiff
17:57
Play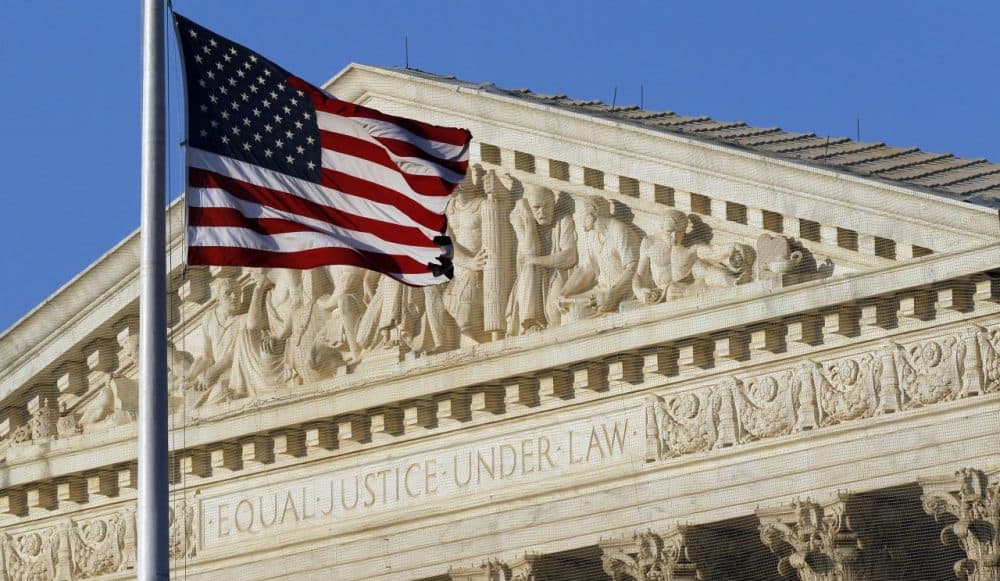 This article is more than 4 years old.
If a police officer stops you, asks for an ID and runs a routine check, he might find an outstanding "small traffic warrant." You could be arrested and charged with a serious crime based on that warrant, not for any traffic violation, but for drugs found during a search.
It seems pretty straightforward, except for one key wrinkle: that initial stop.
What if a state court ruled that first stop the cop made was illegal, because there was no "reasonable, individual" suspicion you were doing anything wrong? Were your Fourth Amendment rights violated?
According to the U.S. Supreme Court this week: no.
The actual case is Utah v. Streiff. A Salt Lake City police officer made an illegal stop, but the high court ruled 5-3 that there was no "flagrant police misconduct." Writing for the majority, Justice Clarence Thomas asserted, "Evidence is admissible when the connection between unconstitutional police conduct and the evidence is remote."
Justice Sonia Sotomayor fired back with a blistering dissent: "Do not be soothed by the opinion's technical language. It says that your body is subject to invasion while courts excuse the violation of your rights. It implies that you are not a citizen of a democracy but the subject of a carceral state, just waiting to be cataloged."
Guest
Nancy Gertner, former Massachusetts federal judge, senior lecturer on law at Harvard Law School and WBUR legal analyst.
This segment aired on June 21, 2016.