Understanding Mass Shootings And How To Prevent Them
Play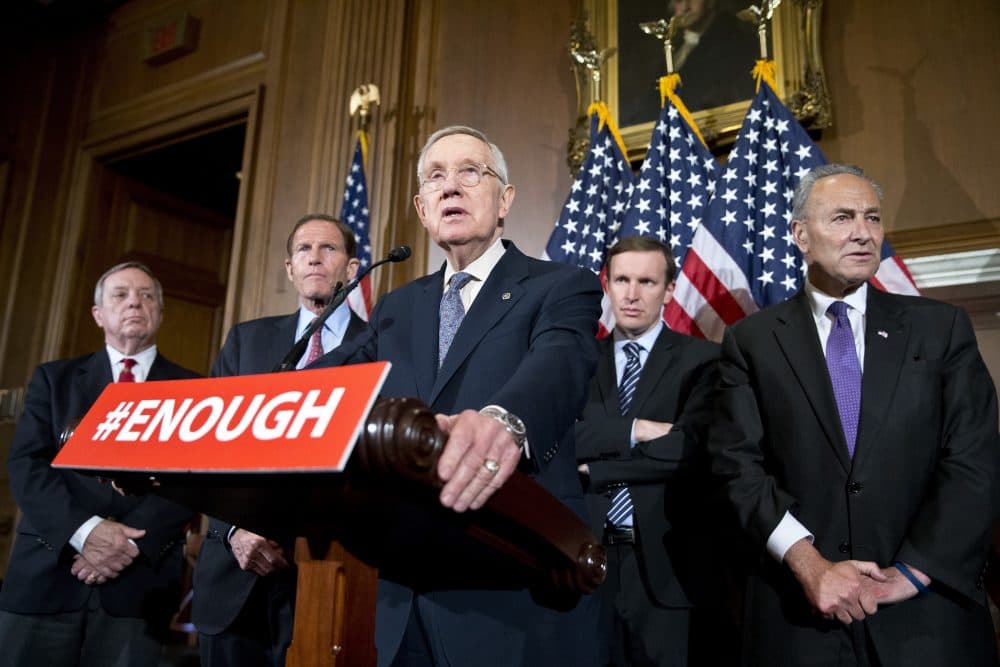 This article is more than 6 years old.
Since the Orlando shooting last week, politicians and community leaders have been asking how such a horrible shooting could happen and what could be done to prevent it.
Answering those questions means we need information not only about Omar Mateen and the circumstances around his assault on Pulse nightclub, but also about the other mass shootings in the U.S.
New research presents a more complete picture of that larger context and surprising commonalities between the motivations of mass shooters and the means they use to carry out their attacks.
Guest
Louis Klarevas teaches security and counter-terrorism at the University of Massachusetts Boston. His forthcoming book "Rampage Nation: Securing America from Mass Shootings" is slated for release in August. He tweets @Klarevas.
This segment aired on June 21, 2016.