Current And Former Republican Delegates Analyze The GOP Convention
17:30
Play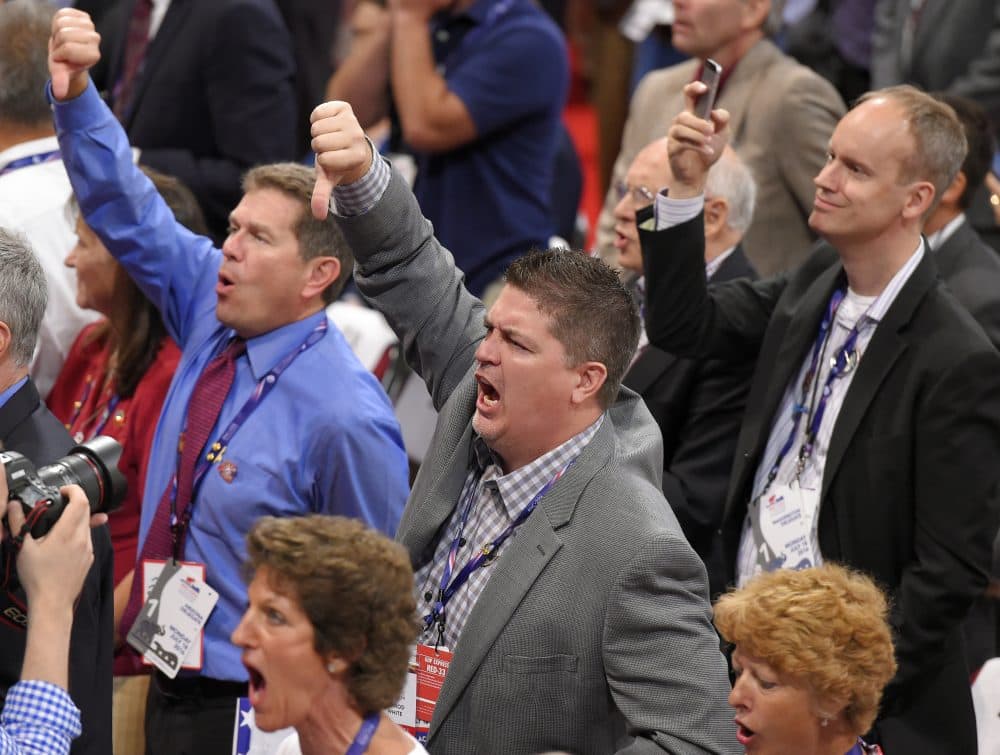 This article is more than 4 years old.
Donald Trump is expected to officially receive the Republican nomination for president Tuesday night. Party officials are planning a roll call vote from each state. Monday, a group of delegates tried to change party rules to protest Trump's nomination, but failed. Some critics of Trump have indicated they plan to launch some sort of protest Tuesday.
Massachusetts delegates are bound to vote in proportion to the primary election results, with just over half of delegate votes going to Trump.
Meanwhile, many Republican leaders in Massachusetts are watching the convention closely, and from their own homes. Only four of the Republican elected leaders in Massachusetts are in Cleveland.
Gov. Charlie Baker is at the statehouse "doing my job." The other state lawmakers are working on passing bills before the legislative session ends in less than two weeks. It's a dramatic change from 2012, when Mitt Romney was the nominee and Massachusetts was front and center.
Guests
Rachel Kemp, Dorchester investment banker and the only woman of color in the Massachusetts Republican State Committee. She supports Donald Trump.
Greg Casey, Republican analyst, delegate for Mitt Romney in 2012, and former aide to Sen. Scott Brown. He tweets @GregCaseyMA.
This segment aired on July 19, 2016.