Trump Slams Clinton Foundation At New Hampshire Rally
05:01
Play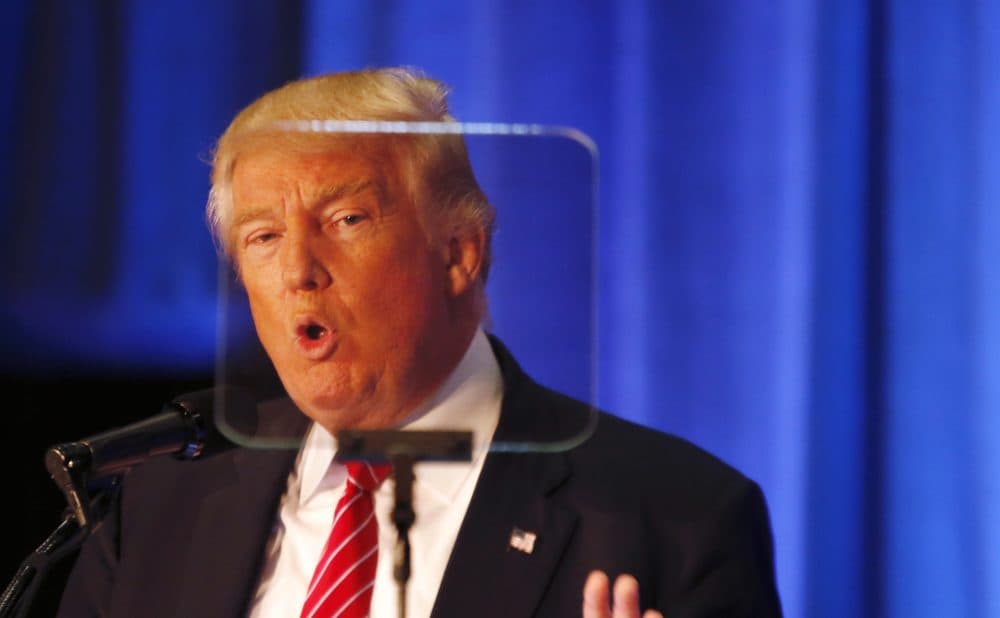 This article is more than 4 years old.
Republican presidential nominee Donald Trump held a rally in Manchester, New Hampshire, today. This was his second visit to the Granite State since being nominated at the Republican National Convention.
Trump promised to keep New Hampshire as the first primary in the nation and said of the Clinton Foundation: "Access and favors were sold for cash." Trump cited the Associated Press' report on donors to the Clinton Foundation as backup. The AP story does not allege any pay-for-play, though Trump called out Clinton for such behavior.
The AP has also come under scrutiny for sending out a misleading and widely shared tweet on the topic.
Guests
Emily Corwin, reporter for New Hampshire Public Radio. She tweets @emilycorwin.
This segment aired on August 25, 2016.