The Future Of Public Transit And Private Ride-Hailing Companies In Boston
09:59
Play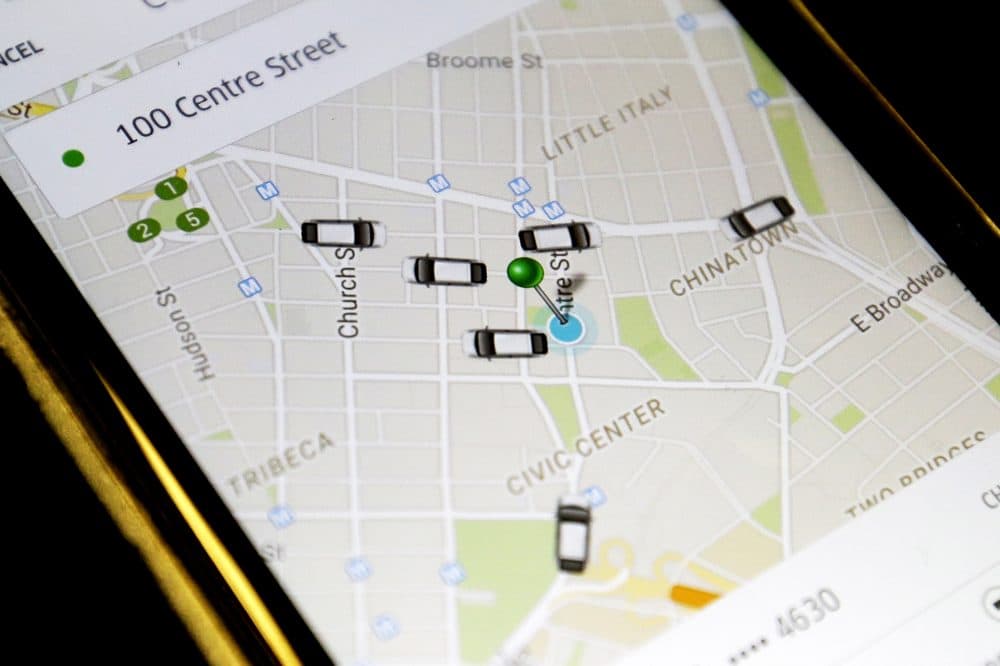 This article is more than 5 years old.
Starting this month, you can take a new flat-rate Uber carpool trip — just $2 a ride to almost anywhere in Medford, Somerville, Cambridge, Chelsea, Revere, Boston, Brookline and Quincy.
That price point puts it squarely in competition with the MBTA. In fact, ride hailing companies have been quietly edging into the transit business. Bloomberg notes that since last year, both Uber and Lyft have crafted agreements with San Francisco, Atlanta, Philadelphia and others, mostly for so-called "first-last mile" programs meant to shuttle commuters to and from bus or train stations.
In smaller towns, they've gone even further.
How far can ride hailing companies go in support of mass transit, before they start becoming attractive replacements for mass transit? How many riders could the financially-fraught MBTA lose before the loss starts to have an impact across the system?
Guests
Richard Dimino, president and CEO of A Better City, which tweets @ABetterCity.
Frank Martz, city manager of Altamonte Springs, Florida.
This segment aired on September 6, 2016.