Ballot Question To Lift Charter Cap Defeated, But Work Remains On Education Reform
18:01
Play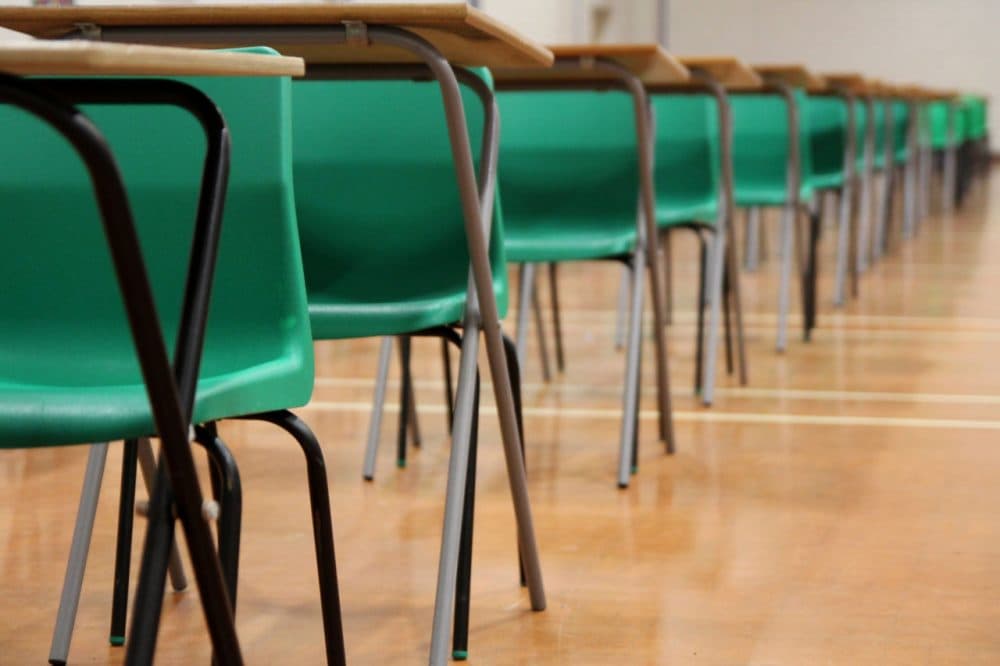 This article is more than 4 years old.
The fight over charter schools was hard fought and for many, deeply personal.
Question 2 would have allowed the state to approve up to 12 charter schools a year. It was defeated, 62 percent to 38 percent across the state. Only 15 communities had more yes votes than no votes, including Weston, Dover, Wellesley, Cohasset and Chatham.
We talk with key groups on both sides of the issue about what happens next in education reform.
Interview Highlights
Marc Kenen Of Charter Public School Association On The Failed Ballot Initiative
"We heard a message from our voters across the state that they actually have strong support for charters schools, they appreciate the work we're doing, they recognize the work we're doing but they aren't prepared to support a major expansion of our schools at this time."
Marc Kenen On Next Steps
"Our 70 commonwealth charter schools are some of the best public schools not only in this state, but in the country. And so of course our first and most important step is to continue to do the work that we do everyday with our students and families. After that, it's about trying to figure out how we can help the 32,000 families who are on a waiting list, 12,000 of whom are in Boston. So we're looking now to join forces with the legislature, the Governor, and the teachers union to try to figure out other strategies, the charter school expansion is not going to be happening right now, to help these families who are desperately in need of alternative public education choices."
Marc Kenen On Ideas For What Might Be Done
"We're actually looking toward Barbara Madeloni and the MTA and the legislature for those ideas. If you remember during the Yes on 2 campaign, the teachers union was adamant that we need to fix district schools before we have an expansion of charter schools. And so we're gonna take them at that word and we're hoping that they have a comprehensive plan that's not just about new money for public education though we strongly support that, but the reforms necessary to make our district schools particularly in our urban communities more effective for families who need these public education choices."
Marc Kenen On If The Ballot Was The Wrong Decision
"As you know this was a desperation move on our part. It was the last-ditch effort that we had because we tried the two consecutive legislative sessions over four years to get a charter cap lift in the legislature which is where we thought it belonged. And both times, over the last four years, we were rebuffed by the teachers union and the state Senate who would not come up with a bill that was acceptable to the House and the Governor so we were stuck. So we certainly had trepidation about going to the ballot, we knew it was gonna be a very difficult fight for us, especially against the well-funded well-resourced teachers union. So we don't have regrets about it but we weren't surprised by the fact that we failed at this attempt.
"It's not just about financial resources, it's about human resources as well. The teachers union, No on 2 campaign, ran an excellent grassroots campaign. The MTA had over 110,000 members in every city and town and they were able to galvanize those members in those cities and towns to work on a grassroots basis. It's not just about the total dollar figure you bring to the campaign, these campaigns are about a lot more than dollars. It's about your base. And their base overwhelmed us in the field. And that is one of the reasons that we were not successful."
Marc Kenen On If Charter Advocates Should Be Lobbying House For Bill
"In previous legislative session, the House did pass the bill first. That was a compromise bill that had the support of the Governor and the charter school community and they sent that over to the Senate and the Senate rejected it. And then when the last legislative session happened, the reverse happened. The Senate started the bill first and they passed the bill that the House then wouldn't take up. So we have deadlock around charter schools in this state legislature. And we're gonna continue to have that deadlock unfortunately about charter schools in the legislature so we are saying, and we are calling on legislators as well as the union, that we need to put aside the charter school battle for now. It's not gonna get anywhere. We're just gonna have more gridlock and it's gonna distract from the other education agenda that we all have, which is how to improve our district schools in urban communities that are failing our families."
Marc Kenen On Looking at Funding For All Mass. Schools
"We can definitely throw our weight behind a comprehensive proposal to improve funding for all public education. We look forward to working with our colleagues in the public education system and the legislature to do that. However, that cannot be used as a Trojan Horse to try to get at the funding and reduce the funding for charter schools."
Barbara Madeloni Of Massachusetts Teacher Association On What Mass. Voters Said
"What I heard at all the doors I knocked and the phone calls that I had, and we heard in our powerful grassroots movement, the thing that moved me most, was that people in the commonwealth really deeply value their public schools. It was amazing to me. I would talk to people who had a child in the charter school but they said, I don't want that to keep our public schools from flourishing. And there's just an amazing deep commitment and valuing of public schools and so, I think this is a message that says we value our public schools. We don't want to see those destabilized by loss of funds and in fact, because this is part of our message as well, we wanna fully fund our schools. This campaign informed people about really what we need for our public schools. And that we need more resources. So I think we're ready to say, let's fully fund our public schools. Let's look at the foundation budget. This has been a distraction from the foundation budget."
Barbara Madeloni On Families Who Still See Charters As Best Option
"I understand that they experience it that way. I think we have to address through conversations and through community conversations about why people feel that way. One of the things I would really like to see come out of this is for communities to gather in conversations about not only how can we resource our public schools, but before that, what do we want for our public schools? What do we want them to look like? What's a high quality public education look like? In your community? We haven't that conversation. As a matter of fact, it's been assumed that that's about test scores. And this hyper accountability system. But when I talk to parents about what they want for their children, they don't talk about test scores. So I think there's a democratic process that we need to engage in to bring communities together to begin to talk about this. "
Barbara Madeloni On Springfield's 'Empowerment Zone' Idea
"There are other ideas out there that are really powerful. And the one that I think we should be talking about are community schools. The Alliance To Reclaim Our Schools is a national organization that really has been looking deeply at how to use our schools as community centers. So that when we're talking about extended day, we're not talking about extended math and English for MCAS scores, but we're actually talking about the school as a center for enrichment opportunities for the arts, for sports — community schools as places where services are available for families that are struggling. I think that's the way that we need to go, that's really about bringing people in and together. And empowering the parents because one of the things we saw really clearly in this No on 2 campaign is that the parents wanna talk about and have a voice in what's happening in public education. The parents on the No on 2 side in Boston were amazing. They did so much of the legwork, knocking on doors and talking to other parents, bringing people in. That's the model that I'd like to see and not have the Governor decide now that there's one model that we're gonna use. There are other models out there that are much more empowering where everybody's a part of the process."
Barbara Madeloni On Using MTA's Lobbying Power To Look At Foundation Budget
"The MTA has had that as a priority for years. And has been one our priority legislative pieces. We were instrumental in having the foundation budget review commission meet so we've already had that going. What happened last year is that the charter expansion threat distracted us completely. On November 2nd, the commission that I was a part of, made recommendations that said public education is being underfunded by about a billion dollars.
Sixteen days later, the Great Schools MA held their big event on the Commons to say this is gonna be about expanding charter schools. They came at us with a civil lawsuit. And they said then, we're gonna spend 18 million dollars. So it's been, I was talking to someone today, it's been like a painful distraction because I wanna work on the foundation budget, I wanna work on more funding. I wanna work on really imagining what a school can look like in every community. But in particular, in our communities where we're serving black and brown children who need to have curriculum that sees them reflected in it, that has staff that looks like them. There's work we should be doing that's really pedagogical work and curriculum work and we're being distracted by the charter schools and we're being distracted by a hyper accountability system that really narrows the conversation about what we want children to be experiencing in the classroom everyday.
"That's our commitment, that's been our commitment from the beginning. This is not something new for us. We're also part of the Raise Up Massachusetts Coalition that's working on the Fair Share Amendment. We have been committed to that. We have to do that. We also have to really work on the accountability regime. Because the accountability regime with the high-stakes testing focus is a key part of undermining the quality of experience that young people are having in particular in our so-called Level 3, 4, and 5 schools."
Barbara Madeloni On A Potential Compromise Bill
"First of all you need to understand demand is highest, we won this, in all but 16 communities.
"If Wellesley that voted for this wants it, if Concord that voted for this wants it, or Lincoln, that's where the high demand is. Here's the thing.
"There's no reason to have a conversation about a cap lift now. Absolutely no reason. We need to fully fund our public schools. That's what we need to do."
Guests
Marc Kenen, executive director of the Massachusetts Charter Public School Association, which tweets @mass4charters.
Barbara Madeloni, president of the Massachusetts Teachers Association, which tweets @massteacher.
This segment aired on November 10, 2016.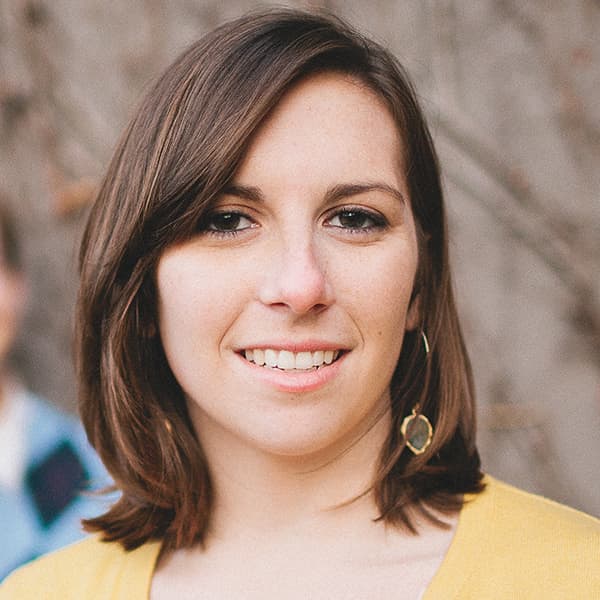 Kathleen McNerney Senior Producer / Editor, Edify
Kathleen McNerney is senior producer/editor of Edify.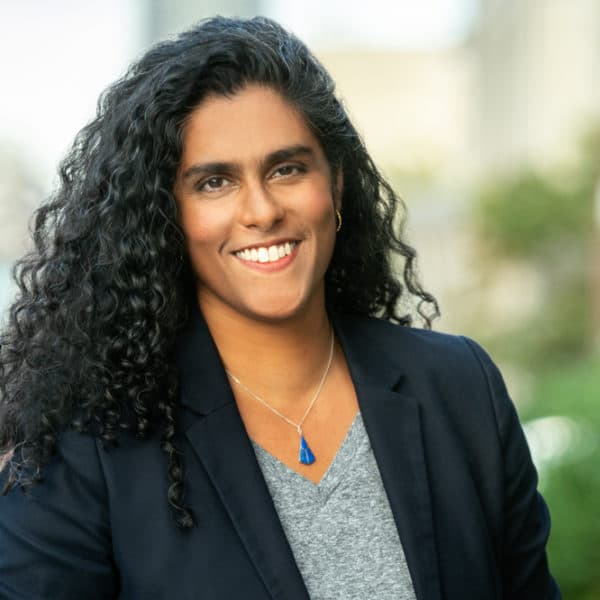 Meghna Chakrabarti Host, On Point
Meghna Chakrabarti is the host of On Point.