A Look At Potential Changes In Medicaid And Medicare Under President Trump
Play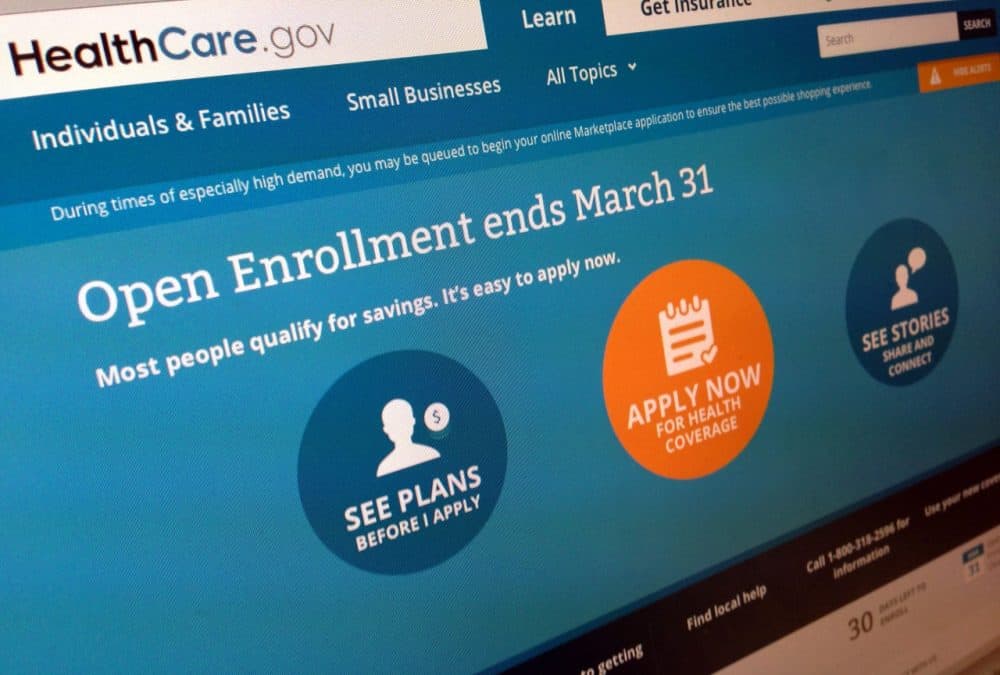 This article is more than 5 years old.
As President-elect Donald Trump finalizes his cabinet picks, we are taking a look at how each of those officials could shape policy and what changes we might see ahead. Today, we focus on Medicaid and Medicare.
Trump said he would nominate Georgia Congressman Tom Price as secretary of health and human services. Price has introduced bills to replace the Affordable Care Act.
Trump has also selected Seema Verma to serve as administrator of the Centers for Medicare and Medicaid Services. Verma helped design Indiana's Medicaid expansion and consulted for several other states.
So what could these selections indicate about the future of Medicaid and Medicare?
Guest
Stuart Altman, professor of National Health Policy at Brandeis University's Heller School for Social Policy and Management and chair of the Massachusetts Health Policy Commission.
Interview Highlights
On The Centers For Medicare And Medicaid
"They run the Medicare program and have a lot to say about how states operate their Medicaid program. But under President Obama, they were given the responsibility to really run the exchanges around the U.S. So they're very much involved in the basic structure of the Affordable Care Act as well."
On Verma's Plan Expanding Indiana's Medicaid Program
"Understand they, and now Vice President Pence, had to operate under the rules of the Affordable Care Act as implemented by President Obama, and therefore they had limited ability to change the rules. They might've done much more than they did, but they had to get a waiver authority from the government in order to do it. So I wouldn't read too much into really what she'd want to do.
"The head of [the Centers for Medicare And Medicaid] is primarily an implementer; She is not gonna be the major decision maker on what the future structure of Medicaid looks like. And she probably will not have a great deal of authority in that job about what replaces the Affordable Care Act except for one issue: She is very close to the Vice President-elect and I do think he will have a big role. So while it isn't her job at CMM that puts her in the center, I think her linkage to the Vice President could be very important."
On Tom Price as Secretary of Health & Human Services
"Tom Price, who has been a Congressman for many years and is an orthopedic surgeon, really makes no bones about the fact that he really, really strongly opposes having government play anything but a minimal role in the healthcare system. And he talks often about keeping government out of the relationship between doctor and patient. So he comes at this by saying how do we downsize the role of government.
"I think he will have an important role and to the extent that President-elect Trump selected him, I think it does signal a major pullback of the federal government in the healthcare system of the U.S."
On The Potential Impacts on Massachusetts
"The good news in Massachusetts is that we have a long history of being very innovative and having a balanced — not super aggressive, but aggressive — role of government to make sure the system works better. We have, after all, implemented our own version of the Affordable Care Act before the U.S., and even this current governor, who I have a lot of respect for, believes in that. Maybe not as much as some liberal Democrats believe, but he does believe in it.
"And we've always had a Medicaid program which was at the top end in terms of eligibility and the kind of services that the program provides. So I'm pretty sure this state will push pretty hard to try to hold onto as much as it can.
"The other thing is, we recently got the authority for a five-year waiver which approaches 30 billion dollars of federal money and from everything I know, and I've talked to the Senate officials in the government in the state, they believe that that waiver will continue. But of course, all bets are off if somehow the government were able to claw that back."
On How Massachusetts' Waiver Works
"The way the system works is that every state operates according to the rules of the game set up by the Congress and the government, but states can ask the federal government to waive certain requirements and to spend money in different ways. The waiver was primarily designed to restructure the state's Medicaid program to introduce more of these delivery systems — accountable care organizations — and to have more integration between behavioral health and physical health. So it was a way to take the Medicaid program, in particular, and restructure it to bring about more efficiencies and to provide a better functioning system."
On How Price Might Affect The Exchange in Massachusetts
"One of the pieces of the Republican ideology is that as much as possible, if you're gonna have government, it should be at the state level. And Pence clearly is a particularly supporter of that. So to the extent that the responsibility doesn't go away, but some of it gets reallocated to the states, it would allow Massachusetts to continue to run a program — after all, we ran the Connector before.
"The big issue is, we ran it with substantial amounts of federal money, and the question is whether this waiver has the flexibility to use some of those dollars to help run essentially the old Connector. So I think we're gonna have to wait and see.
"... My sense is that the state would do everything it could to run a good Medicaid program and to try to help the lowest income population by private insurance through the Connector. Again, how they use that waiver is gonna be very important and what flexibility they will have."
On Medicare Vouchers
"The Senate does not seem quite as excited about changing Medicare... and President-elect Trump has made it clear that he's not about to see Medicare subsidies changed. So what [Tom] Price wants and what [Representative Paul] Ryan want is less likely to prevail on the Medicare side.
"But if they did... individuals would get a voucher, a fixed amount of money and they could use that voucher to buy private insurance. The question is, how much is in that voucher? ... We're not talking about people that are currently on Medicare or even people close to Medicare — we're talking about five to ten years from now. I don't think they're gonna do anything drastic."
On What The Federal Government's Obligation Is To Healthcare And How It's Been Changing
"It is true that the ideas that are being floated by the Republicans, like Medicaid being a voucher or restricting the role of federal government, the idea of having Medicare with vouchers — that's been around for along time.
What is different, and the reason why the pendulum [swing] is much greater, is we moved much further to the — I would say to the positive side — the left, in terms of the passage of the Affordable Care Act. And to the extent they want to bring this thing all the way back to where we were in 1970 ... means that pendulum has to swing much further than it's ever been talked about.
"And the implications — and I do want to add, on the other side, this is not only for the poor and Medicaid — the implications for the healthcare system across the board, all of us, is very substantial. That trillion dollars of new money that was spent on the Affordable Care Act went to support every hospital and doctor in this country. And if that gets pulled back or a substantial amount of it goes away, it's gonna have implications not only for the people in these programs, but for everyone in America."

This segment aired on November 30, 2016.