Remembering Boston's Early AIDS Epidemic Through Love And Loss
Play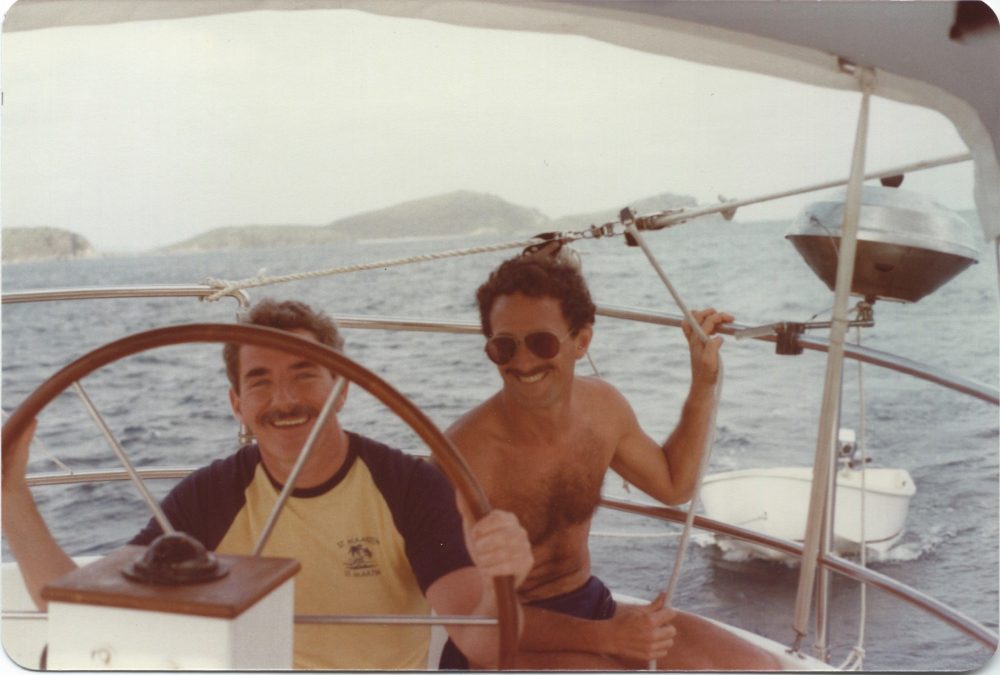 This article is more than 5 years old.
Back in the 1980s a "puzzling cancer" began spreading in cities across the world. The disease eventually became known as HIV/AIDS, and it went on to claim the lives of some 34 million people over the years.
But in 1981, it was little known or understood. That was the year that Michael Ward met Mark Halberstadt. They fell in love and after a three years together, Mark was diagnosed with the new disease, becoming one of the earliest clients of Boston's AIDS Action Committee.
Guest
Michael Ward, author of the new memoir "The Sea Is Quiet Tonight."
This segment aired on December 20, 2016.