Radio Boston's Citizenship Project
02:53
Play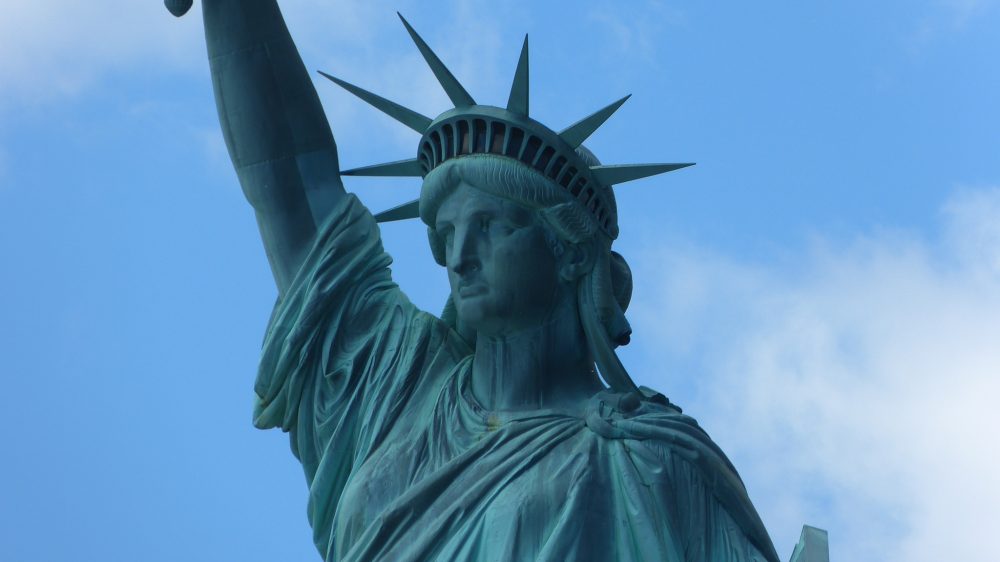 This article is more than 3 years old.
"With malice toward none; with charity for all; with firmness in the right, as God gives us to see the right, let us strive on to finish the work we are in."

- Abraham Lincoln, 1865, second inaugural address

"At the bedrock of our politics will be a total allegiance to the United States of America, and through our loyalty to our country, we will rediscover our loyalty to each other. When you open your heart to patriotism, there is no room for prejudice."

- Donald J. Trump, 2017, inaugural address
What Is The Citizenship Project?
Presidents have frequently talked about citizenship in their inaugural addresses. Their definitions of citizenship are as varied as the times and presidents themselves. But there's something uniquely American about how this nation views citizenship. It's a bedrock concept that's supposed to bring us together, but one that has millions of individual definitions. We the People all see citizenship differently. Or do we?
That's what Radio Boston's Citizenship Project wants to find out.
The Question
We want to know: What does citizenship mean to you?
"Let us resolve that we the people will build an American opportunity society in which all of us--white and black, rich and poor, young and old--will go forward together arm in arm. Again, let us remember that though our heritage is one of blood lines from every corner of the Earth, we are all Americans pledged to carry on this last, best hope of man on Earth."

- Ronald Reagan, 1985, second inaugural address

"What is required of us now is a new era of responsibility — a recognition on the part of every American that we have duties to ourselves, our nation and the world; duties that we do not grudgingly accept, but rather seize gladly, firm in the knowledge that there is nothing so satisfying to the spirit, so defining of our character than giving our all to a difficult task. This is the price and the promise of citizenship."

- Barack Obama, 2009, first inaugural address
How to Participate
We'd like to read and hear your answers. Take a picture of yourself and record an audio voice memo with your phone. You could write out your responses, too. Then post on social media, or send us an email, radioboston@gmail.com.
Tell us your full name, where you're from, and how old you are. Then, tell us what citizenship means to you. Your post might look/sound something like this: "My name is [Full Name]. I'm [X] years old, and I'm from [City, State]. To me, citizenship means [... ]"
Please tag your response with: #citizenshipmeans. You can also tag @RadioBoston.
An Example...
"My name is Meghna Chakrabarti. I'm 41 years old. I'm the host of Radio Boston.
To me #citizenshipmeans remembering every single day that I've been given the great gifts of liberty, opportunity, a full belly, a roof over my head, shoes on my feet. It means remembering that I've been given the gift of a family and community that supports me through their care, protection, resources, and energy.
It means understanding that I may have very little in common with my some fellow citizens, except that we are here together now - and the gift of that togetherness, that singular commonality, is powerful and worth celebrating.
It means remembering that it's my duty to amplify and magnify those gifts back into my community now and in the future. It means working towards realizing Frederick Douglass's vision that, 'The outspread wings of the American eagle are broad enough to shelter all who are likely to come.' "
What Will We Do With Your Responses?
We'll put some of them on the air at WBUR's Radio Boston. We'll curate some of them online on social media and our website. Most of all, we hope your responses will inspire thoughtful new conversations about what citizenship means today, and why understanding our differing definitions of citizenship is important. The Citizen Project will be live throughout 2017.
"What you do is as important as anything government does. I ask you to seek a common good beyond your comfort, to defend needed reforms against easy attacks, to serve your Nation, beginning with your neighbor. I ask you to be citizens: Citizens, not spectators; citizens, not subjects; responsible citizens building communities of service and a nation of character."

- George W. Bush, 2001, first inaugural address

"And so, my fellow Americans: ask not what your country can do for you — ask what you can do for your country."

- John F. Kennedy, 1961, inaugural address
This segment aired on January 23, 2017.