Discovering Boston's Hidden Sacred Spaces
Resume
Across Greater Boston, more than 50 sacred spaces are hidden away. From chapels at Massachusetts correctional institutions, to Our Lady of the Airways at Logan Airport in Boston, to the Hebrew Senior Life Synagogue in Roslindale, to the Muslim Prayer Room at Massachusetts General Hospital, sacred spaces exist as places of silence and prayer across the commonwealth.
In medical centers, municipal buildings, military organizations, prisons and cemeteries, many of the sacred spaces have evolved over the years to reflect the changing nature of Boston itself.
Sociologist Wendy Cadge, architectural historian Alice Friedman and photographer Randall Armor have started a project to find and document those sacred spaces. Their work is in honor of the late architect Karla Johnson, an architect who designed the multi-faith space at Tufts University.
Guest
Wendy Cadge, professor in the Sociology Department at Brandeis University.
Interview Highlights
On what made her decide to start cataloging sacred spaces in Boston
"The spark for this idea came from a collaboration with Carla Johnson, a principal architect at Johnson, Roberts Associates in Somerville, and architectural historian Alice Friedman who teaches at Wellesley College. We had collaborated on some projects and had the idea to start to document these spaces a few years ago. Unfortunately, Carla became ill and passed away just about a year ago, and Alice and I wanted to continue this project really in her honor and to recognize the way that she, in her design, and in her person taught us to pause ... We want to share these photographs with the people of Boston, in Carla's honor, and in the hopes that it can help all of us pause and appreciate where we are today."
On what makes a space sacred
"We decided for this project that we were only going to look at spaces that people in organizations designated themselves as being religious or spiritual. So, for many people, perhaps the pond in Jamaica Plain is spiritual or sacred, but for the purposed of this project we decided to look at institutions and look at the chapels, meditation and prayer rooms that they themselves called spiritual or religious.
Our Lady of The Airways, Logan Airport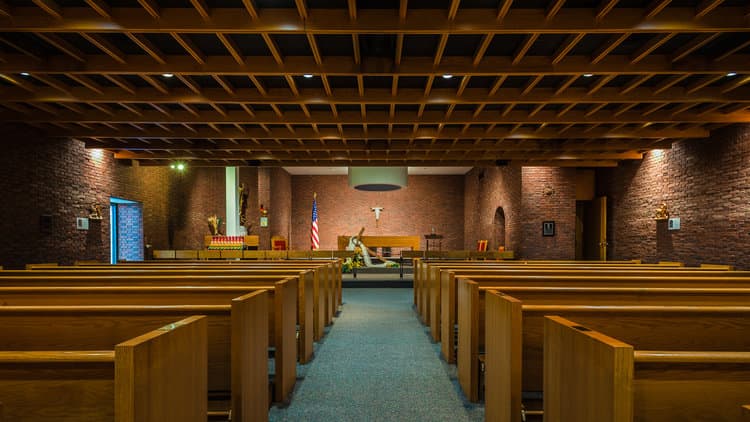 We in Boston actually have the first airport chapel in the United States. It was built first in 1951 by Archbishop Richard Cushing. It was rebuilt in 1965 and remains there today much as it has been. I think this is a kind of hidden space because many of us have been through Logan, but how many of us have actually stopped at the chapel to take a peak?
Northeastern University Center for Spirituality, Dialogue and Service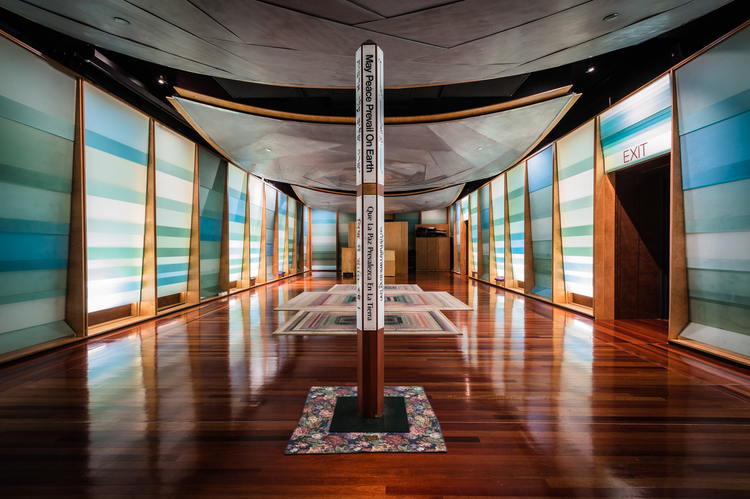 Many of our area universities have chapels. At Northeastern, there's a space they call "The Sacred Space" that was literally built on the ashes of a very traditional Protestant chapel that burned in the 1990s. And they built this sacred space in response.
Harvard Business School Class of 1959 Chapel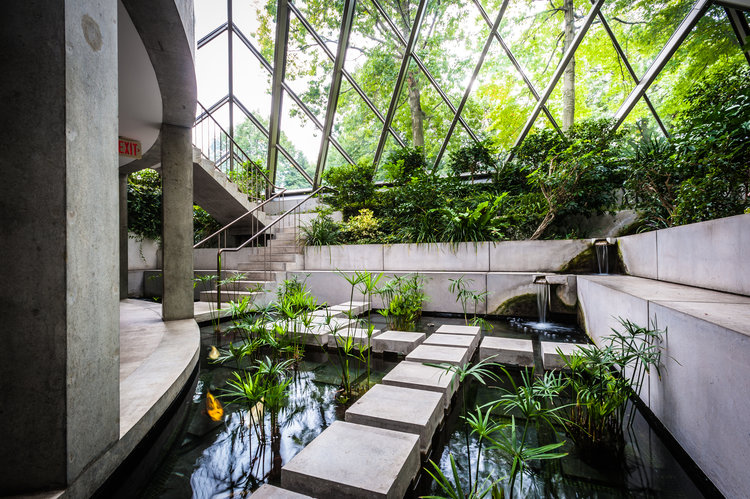 It's an interesting place to find a chapel, and I like its aesthetics. It has running water moving through, it has plants, it has fish. For me, it's a very peaceful place to sit.
Beth Israel Deaconess Medical Center Chapels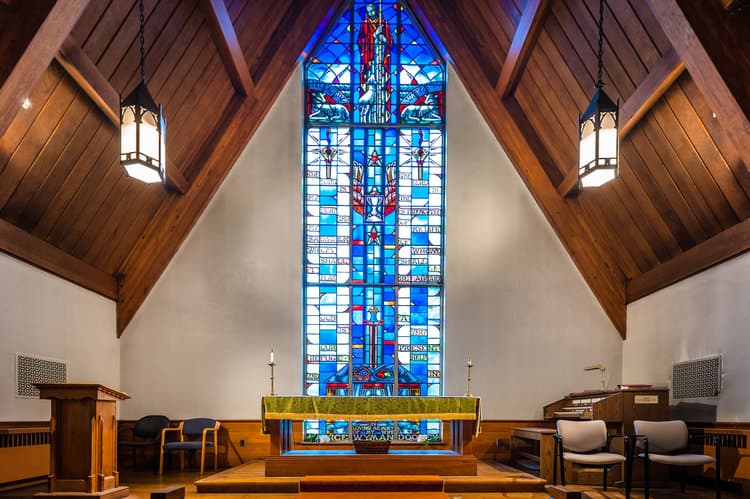 So the hospital there is a merger of two hospitals, Deaconess Hospital, which was a United Methodist hospital founded by the Deaconesses, and Beth Israel which was a Jewish hospital. Traditionally, they had two chapels: one Jewish, one Methodist. When you're driving on the Jamaica Way you can actually see the small Methodist chapel just from your car, as you drive by. So as the hospitals merged, what were they going to do about the chapels? And they decided over time, the staff actually decided, that they wanted these both to be multi-faith spaces, to recognize the diversity not just of patients and families, but of staff. So they made some changes to each of the spaces, they removed some pews on the Methodist side of the facility so that Muslims could pray. And their trying to welcome everyone in. So that's a space that's changed, certainly, in creative ways over time.
Isabella Stewart Gardner Museum Chapel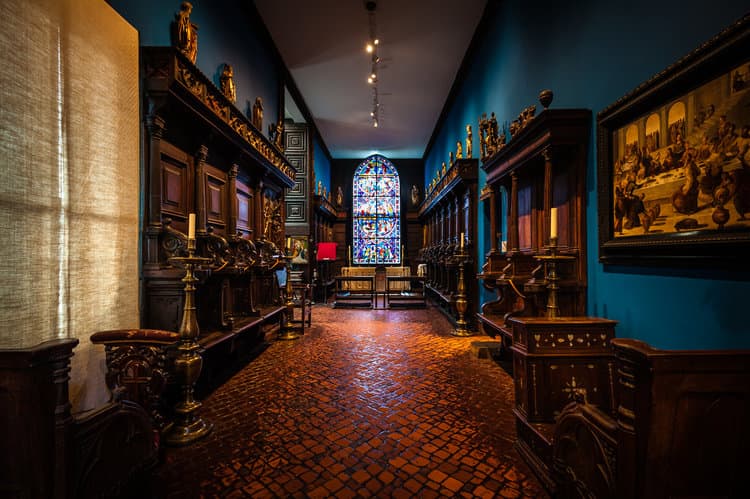 It's one of her private chapels, it's up on the top floor. [Isabella Stuart Gardner] had it built, she wanted to have the space. There is now a mass that is held there once a year on her birthday, so that was her private chapel. I believe it was not open to the public until after she passed."
On sacred spaces of the past ...
"Many of the Catholic spaces came out of Cardinal Cushing — or Archbishop Cushing's efforts to bring mass to the workers. So this wasn't just at the airport, it was at the mall. It was at the prudential center, at the port. Interesting, there was actually a chapel at South Station from 1954 until 1972. The archdiocese purchased an air-conditioned movie theater in the '60s ... They had a full time chaplain who was there, it was our lady of the railways. So for 20 years, there was a chapel in South Station, mostly, again, for workers and for travelers."
This article was originally published on February 23, 2017.
This segment aired on February 23, 2017.