Remembering Nobel Laureate Derek Walcott
Resume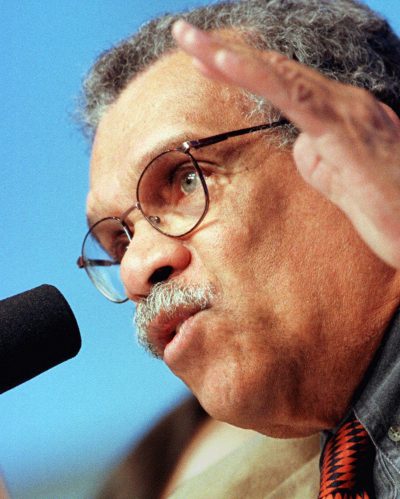 Nobel Prize-winning poet Derek Walcott was known for his powerful voice exploring the complexities of the Caribbean and its brutal colonial past.
Walcott died earlier Friday at his home on Saint Lucia. He was 87 years old.
Walcott founded the Boston Playwright's Theatre in 1981 and taught at Boston University.
This is an excerpt of a conversation in 2011 with Derek Walcott and Debra Wise, artistic director of the Underground Railway Theater, about a production of Walcott's play "Ti-Jean and His Brothers." Listen to the full interview here.
This segment aired on March 17, 2017.