Week In Review: Fenway Controversy, GOP Health Care Bill
Play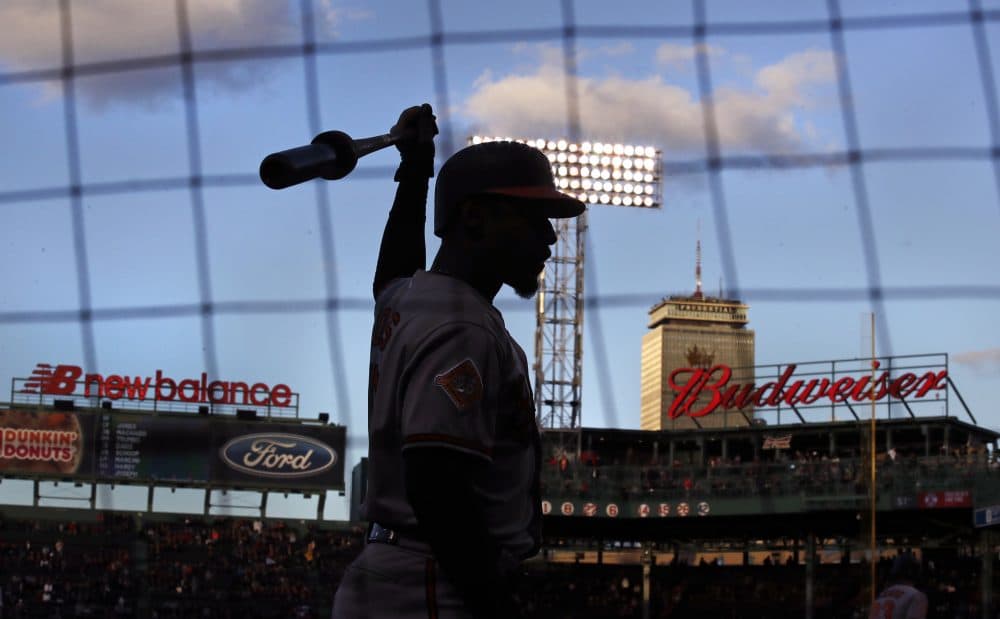 This article is more than 5 years old.
Our week in review starts with racism, the Red Sox and what Baltimore Orioles center fielder Adam Jones says he heard from the stands on Monday night.
"I heard the N-word ... and I get certain reactions when someone says something clever or says something really, really stupid and ignorant. And last night it was not clever, it was really stupid and ignorant," said Jones.
Red Sox President Sam Kennedy agreed, and apologized in an interview on WEEI, saying, "I want to be very clear. We take Adam Jones at his word. And that is unacceptable for what happened and we're going to take steps to address it."
Massachusetts politicians also weighed in. Gov. Charlie Baker said, "There's no place for this in society, there's no place for this in sports. It shouldn't be tolerated."
But part of the problem is not everyone thinks there's a problem. Former Sox pitcher Curt Schilling, said, "Do I think it was faked? As of today, yes. Certainly doesn't mean I don't believe there isn't racism, but I don't believe that happened."
And another racially charged incident on Tuesday night ended with a fan ejected from the game and barred for life from Fenway.
Our week in review also looks at the passage of the American Health Care Act through the House of Representatives.
Guests
Rev. Mariama White-Hammond, minister at the Bethel AME Church in Jamaica Plain. Executive director of Project HIP-HOP. She tweets @mariamawh.
Charlie Chieppo, senior fellow at the Pioneer Institute and head of Chieppo Strategies. He tweets @CharlieChieppo.
This article was originally published on May 05, 2017.
This segment aired on May 5, 2017.