What Will Robert Mueller's Appointment Mean For Trump Investigation?
17:57
Play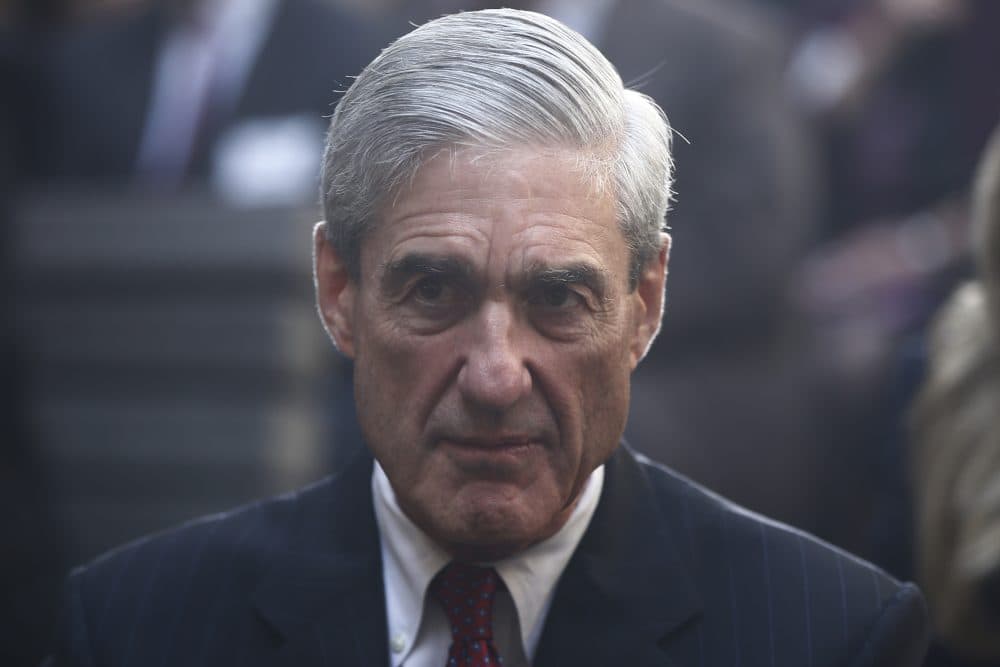 This article is more than 3 years old.
"This is the single greatest witch hunt of a politician in American history!" That was the tweet from President Trump Thursday morning, following Wednesday evening's news that the Justice Department had appointed former FBI Director Robert Mueller as special counsel to oversee its Russia investigation.
The president may be fuming, but Congress issued a collective bipartisan exhale at the news. Amy Klobuchar, a Democratic senator from Minnesota, called it "a breath of fresh air [that] has come into this week-long saga."
House Speaker Paul Ryan said: "I believe the professionals at the Justice Department need to do their jobs independently, objectively, and thoroughly, and I believe the special counsel, which is Robert Mueller now, helps them do that."
Mueller often shunned the press during his career. His new appointment was no exception. He issued a disciplined statement: "I accept this responsibility and will discharge it tot he best of my ability."
However, Mueller has given the public a slightly more substantial glimpse into how he approaches his work. At a ceremony when he retired as FBI director in 2013, he said: "I've always been proud to say that I work for the Department of Justice, because of that for which it stands, which is an unyielding commitment to the rule of law, and to the safety and security of the citizens we serve."
Guests
Nancy Gertner, former Massachusetts federal judge, senior lecturer on law at Harvard Law School and WBUR legal analyst. She tweets @ngertner.
Michael Sullivan, partner at The Ashcroft Law Firm and former U.S. attorney for the district of Massachusetts.
This article was originally published on May 18, 2017.
This segment aired on May 18, 2017.